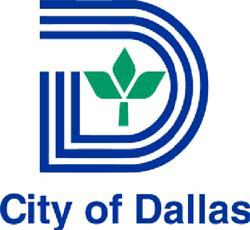 Are you shipping a car to Dallas, TX? Are you shipping a car from Dallas, TX? Below you will see the auto transport companies in Dallas-Fort-Worth, Texas who are recommended for vehicle shipping, freight and personal moving services. Review each company and compare multiple quotes when you're ready.
Ship Your Car Now
When shipping your car to or from Dallas, Texas, Ship Your Car Now is a great auto transport company that can ship any type of vehicle locally, across the United States, or even internationally. This ship cars, trucks, motorcycles, SUVs, boats and much more. All of their transporters are fully licensed and insured.
Direct Express Auto Transport
Shipping more than 21,000 vehicles annually, Direct Express Auto Transport is one of the largest car shipping companies in the U.S. They specialize in shipping sedans, sports cars, luxury cars, trucks, pick-up trucks, sports utility vehicles (SUVs), mini-vans and large vans.
→   Show More Companies
Please Note: If less than 7 companies are listed for your city, we will still provide you with comparison quotes from other car shipping companies near Dallas-Fort Worth, TX to ensure you get the best price possible!
Learn About the Cities of Dallas and Fort Worth, Texas
The Dallas-Fort Worth Metroplex is one of the largest metropolitan areas in the entire world — in fact, it is the largest landlocked metropolitan area! Made up of over nine large cities and sprawled over 12 counties, it is the most well-known location in Northern Texas. This area is home to over 6 million residents, a number which is growing faster than any other metropolitan area in the United States.
If you are looking for something in North Texas, there is no doubt you can find it here. Dallas-Fort Worth has a booming economy. In fact, it is home to some of the largest corporations in the entire world, including Exxon Mobil, AT&T, GameStop, Radio Shack, and many, many more.
Dallas-Fort Worth also houses teams from every major sport, and hosts dozens of major sporting events every year. Other attractions include the State Fair of Texas, the Dallas Zoo, many museums, and over 400 parks. There is also a draw in the Dallas auto transport business.