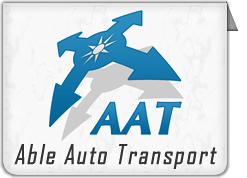 Able Auto Transport has over 20 years of experience in the auto transport industry. Specializing in transporting vehicles in the US, Able Auto Transporters is a broker of auto transport services. This means that, while they have no auto haulers themselves, they have numerous contacts within the car transport industry that can ship your car. By comparing the prices and services of various companies for you, Able Auto Transport can get you the best deal.
Able Auto Transport promotes that customers have the "Able Advantage," meaning that customers will have no complaints regarding the shipping service they book for you in addition to receiving standard service features like speedy delivery, safe procedures, and guaranteed insurance coverage.
Able Auto Transport Services
Able Auto Transport lists a variety of reputable services, including:
Transport anywhere in America, including Hawaii and Alaska. In transporting to Hawaii, Able Auto Transport does work with international shippers and provides specific requirements for shipping overseas.
Though Able Auto Transport does not ship to Canada, their subsidiary, Able Auto Transport Canada, can help prospective customers.
Provides detailed documentation regarding pre-shipping, drop-off and delivery requirements for customers.
Direct, door-to-door delivery for locations without restrictions on auto transport vehicles.
Enclosed carriers for the safe transport of exotic, vintage and luxury vehicles.
Choosing Able Auto Transport
Able Auto Transport assures customers that they only utilize 5-star carriers, each with the required $750,000 public liability insurance. All insurance deductibles are paid by the independent contractor, not the customer. Besides being fully licensed and bonded by the Interstate Commerce Commission, they are also a member of the Netcheck Commerce Bureau.
Trust, and your vehicle, can easily be placed in the hands of Able Auto Transport thanks to all their certifications. They also are renowned for their customer service satisfaction and affordable shipping prices.