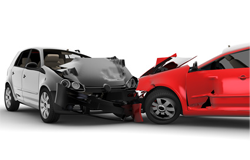 According to federal law, all auto transport companies are required to maintain car shipping insurance. Minimum policies are also ascribed by the federal government. Therefore, the first thing all customers should do when speaking with an auto transporter is to ask for a copy of their insurance policy to verify whether it is current. Assuming the car carrier has proper coverage, you may still be wondering, "Do I need car shipping insurance?"
Federally Mandated Shipping Insurance
Federal guidelines state that all motor carriers must maintain insurance policies of $750,000 or more. Keep in mind, this policy is applicable to all vehicles on the truck, not each vehicle individually. As a result, particularly expensive vehicles may not be fully covered by the insurance policy should widespread damage to the truck occur. However, in most situations, the policy should be more than adequate to cover any damage that occurs to shipped vehicles.
Coverage Policies
Insurance policies always vary in terms of specific deductibles and types of damage that are covered. Pay particular attention to these details, as your vehicle may only be covered during loading, unloading, and damage from accidents. On the other hand, damage from acts of god, such as rain or hail, theft, and vandalism are rarely covered under the auto transporter's policy. If your vehicle has additional modifications that improve its value, know that policies rarely cover more than the Kelly Blue Book value of of the car.
Contact your personal car insurance policy holder to investigate what they will cover while the vehicle is being transported. You may want to purchase additional coverage that covers damage to the paint of the vehicle, as minor scrapes and scratches from rocks and debris are not uncommon.
Finally, please note that any personal items left inside a vehicle being transported are never covered under insurance policies. Not to mention, it is illegal for auto shippers to transport vehicles with personal effects, and, therefore, most companies will refuse to ship a car that contains any of your belongings. You can always contact your car shipping representative for more details on auto shipping insurance.