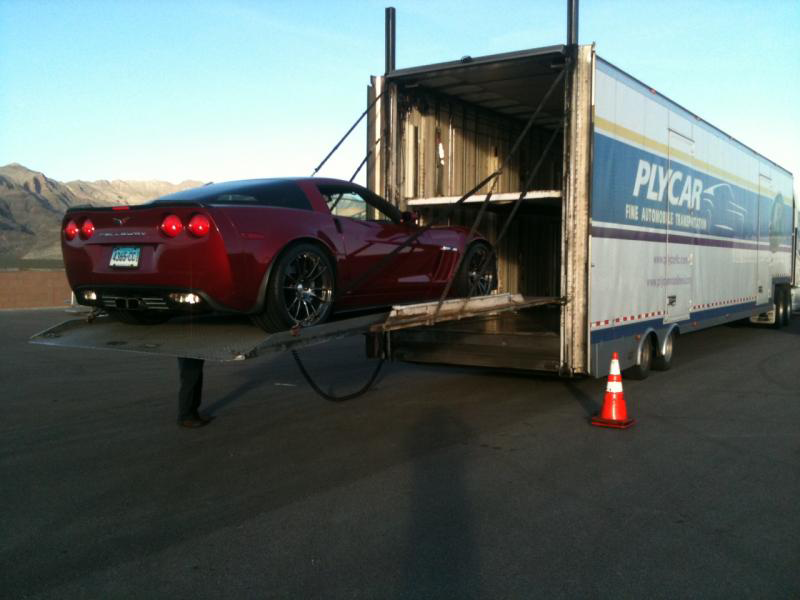 Owners of high-end and exotic cars know that caring for their vehicle isn't always a simple task, and that's particularly true when it comes to getting from place to place. Unlike more common, popular models, an exotic car is only at its best when kept in top-notch condition, and taking it out on the road too often can diminish both value and aesthetic appeal. However, whether you're looking to show your classic car at an auto show or convention, or you've recently made the decision to buy or sell an exotic car, hot rod, or collector car, you're going to need a safe and practical way to transport it.
Exotic car transport isn't that much different in shipping any other vehicle, in that you're going to need the help of a skilled auto transport service. When choosing a service, the same rules apply – taking time to do research on the companies out there, to get a handful of quotes, and to make calls to both the Better Business Bureau and satisfied customers provided as references will all help you make an educated decision. When it comes to higher-end, exotic cars, the choice of transport service is even more important, as you want to be certain you're working with the best of the best.
Exotic Auto Transport Companies
Not all vehicle transport companies are eager to ship classic cars, high-end or exotic cars, due to the potential liability issues if something should go wrong. Those that specialize in shipping exotic cars typically carry much more comprehensive insurance policies, and will not hesitate to cover even the smallest issue occurring during transport. In addition, the employees working at the company have typically received higher levels of training and education, and have undergone more extensive background and drug testing before being hired.
When setting up the details of the shipment, make sure that the auto transport company is willing to go the extra mile to provide the kind of service you want for your car. An expensive, exotic car should only be shipped in an enclosed carrier transport, and should not be shipped simultaneously with any other vehicles. In addition, it's preferable that the company delivers the car directly to the owner, rather than leaving it at a terminal for pickup.
Classic car transport is a task best left only to the industry's most seasoned professionals, and those with enough liability insurance to protect you against any risk of loss, theft, or damage. Paying close attention to the specifics, and feeling confident in the abilities of those you're trusting to deliver your car is the best way to get the impeccable service you deserve.