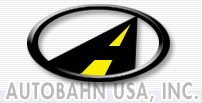 Autobahn Transportation Services, now known commonly as Autobahn USA, Inc., is an industry leading auto transporter that was established in 1999. Located in Illinois, Autobahn clients range from the rich and famous to the every-day-Joe. They are known for taking special care of all vehicles, ensuring that the interior and exterior of cars remain clean and undamaged during shipment.
Autobahn Transportation Services Services
Autobahn Transportation Services specializes in open trailer and enclosed trailer shipping. Besides these two methods of car transport, they also offer services like:
Door-to-door shipping available.
Interior and exterior plastic covers for additional protection against dirt and damage during transport.
Safe and secure fastening.
Choosing Autobahn Transportation Services
Customers choosing Autobahn Transport Services will feel safe knowing that they are choosing a company that has shipped vehicle from Hollywood, like the Back to the Future Time Machine and the Flintstone Mobile. Because of the care necessary for transporting these priceless vehicles, Autobahn Transport Services has the equipment necessary for ensuring all vehicles they transport are secure and protected from damage from the elements and road debris.
All drives at Autobahn Transport Services are required to have 6 years of experience. They also carry a mobile phone with them to maintain contact with you throughout the shipping process. With features like these, it's easy to see why Autobahn Transport Services is recommended by luxury car dealers and high profile companies for shipping vehicles.