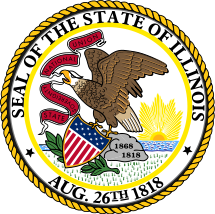 Few states represent the iconic American Midwest better than Illinois does. Covering an area of more than 57,000 square miles, Illinois is the fifth most populated state in the country. Chicago, which is the biggest city in the state, is often fondly referred to as America's second city, behind only New York in terms of its cultural status.
Shipping a Car to Illinois is Easier than Driving to the State
People who want to relocate to Illinois from other regions of the US often discover that the most convenient way to transport their cars to the state is to use an Illinois car shipping company. Driving to the state from other major urban areas can be quite challenging. The state is located in the American heartland and is bordered by Wisconsin, Kentucky, Iowa, Missouri and Indiana.
The major cities of the East Coast and the West Coast are hundreds, and, in some cases, even thousands of miles away. Chicago itself is an extremely difficult city to navigate by car, while other smaller Illinois cities, such as Springfield, Rockport and Decatur, are located some distance away from major Interstate Highways.
Regional Companies are Better with Local Road, Weather Conditions
Hiring an Illinois car shipping company to transport your car to its destination within the state is often the fastest, most convenient and most economical option. Illinois auto haulers specialize in moving cars to and from the state. They are experienced at traversing the state's roads and dealing with the extreme weather conditions that can sometimes develop without warning in the Midwest. Illinois car shipping companies are also often better equipped to deal with the region's harsh winter conditions when sub-zero temperatures and blinding snowstorms can make driving extremely hazardous.
Auto Haulers Offer Consumers Several Shipping Options
When you hire an Illinois car shipping company, you get a choice of transporting your auto in either an open carrier or a closed carrier. Most people prefer to ship their cars in open carriers because it is more economical to do so. However, if you have an expensive vehicle or a vintage automobile that you want transported, a closed carrier may be the better option.
Illinois car shipping companies also offer a choice between door-to-door service, or terminal-to-terminal shipping. With door-to-door shipping, the auto transportation company picks up and delivers the car at the consumer's doorstep or at a location close by. Terminal-to-terminal shipping is a cheaper option, but consumers need to drop off and pick up their vehicles from the shipping company's terminals, which sometimes can be located quite a distance away.
Compare Quotes from Multiple Companies
Before choosing an Illinois car shipping company, it's always a good idea for consumers to compare price quotes from multiple auto haulers. Numerous online cost comparison sites allow consumers to submit their requirements online and to get responses from multiple Illinois car shipping companies. Before making a choice, it is always a good idea to ensure that the company is fully insured and licensed to operate in the state.
When it comes to auto transport services based in Illinois, BKK Transport is truly a comprehensive option. Illinois auto transport companies like BKK Transport are highly equipped with the latest gadgets and technical equipment to provide versatile services.