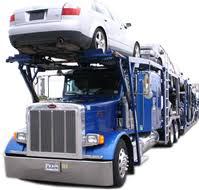 Experience makes a difference at Auto Shippers Express. In business since 1998, Auto Shippers Express emphasizes prompt yet safe delivery of all vehicles for customers. This includes one of the quickest delivery services in the industry, which they call "Express Dispatch Service." The company is a subsidiary of Car Shipping Direct.
They also use an unique "geographic carrier tracking system" that helps them track your vehicle around the country. Auto Shippers Express' car delivery service can ship your car, van, SUV, or truck anywhere in the continental US.
Auto Shippers Express Services
Auto Shippers Express provides the following car transport services:
Door-to-door and terminal-to-terminal shipping options. Keep in mind, terminal-to-terminal shipping will cost extra due to storage fees.
"Express Dispatch Service" moves cars immediately, resulting in shaving several days, at least, from the standard delivery schedule.
Shipping from Washington to Hawaii, Long Beach, or Oakland.
Choosing Auto Shippers Express Inc.
Choosing Auto Shippers Express affords clients with a mature business that has refined their shipping methods. Quick, efficient, and safe shipping is the ideal for any car transport company.