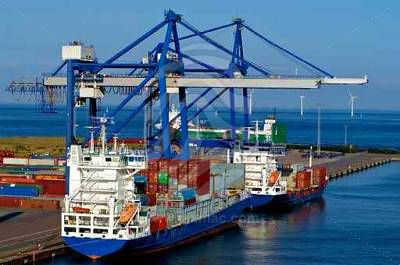 If you are shipping a car, you no doubt have questions about the car transportation services that are available to you. Some of the most common questions auto transporters are asked each day nearly always have to do with pickup and delivery locations of the vehicles that they are transporting. For this very reason, this article will focus solely on door-to-door versus terminal-to-terminal car transport.
When you begin your search for a company to transport your car, you will quickly notice that you have many car shipping services available to choose from. As far as pickup and delivery services, several auto movers offer both terminal-to terminal shipping and door-to-door auto transport. Some auto shipping companies, however, will only offer one or the other. Most auto shippers charge extra for door-to-door car transportation services, but it is a good option for those who do not live close to a terminal, or for someone that does not have a way to go pick up their vehicle once it arrives at the terminal.
Benefits of Terminal-to-Terminal Shipping
With terminal-to-terminal car transportation services, you drive your vehicle to a terminal that your car shipping company directs you to beforehand. You can leave your vehicle there, where it will remain until the transport driver picks it up. When your car arrives at the terminal in your destination city, the transport driver will call you to let you know so that you can arrange to pick up your vehicle at your leisure.
Depending on the agreement you have with the auto transport company, you may end up paying more for terminal-to-terminal shipping (as opposed to door-to-door shipping) if your car sits in a terminal for a long period of time awaiting pick-up on either end.
As you can see, both door-to-door and terminal-to-terminal shipping have their own advantages and disadvantages. Consider the details of your move and decide which service offers the most benefits to you. Price should not be a factor, as you will certainly save a great deal of money either way when you compare auto transport quotes at CarShipping.com!