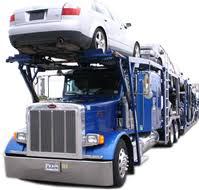 Whether you need to move your vehicle 50 miles or 1,000 miles, PDQ Auto Movers is ready to ship your vehicle quickly, efficiently and safely. Unlike other auto transporters, PDQ never charges a deposit or requires payment until your vehicle is loaded on the truck. Their car shipping prices are all inclusive – no hidden fees or surcharges.
PDQ Auto Movers Services
PDQ Auto Movers offers industry-leading transport services, such as:
Choosing PDQ Auto Movers
Choosing PDQ Auto Movers affords customers with a reliable auto transport broker. They are available 7 days a week, 24 hours a day to help you with your shipping needs. All customers can request a Certificate of Insurance (COI) after their vehicle has been scheduled with a transporter that verifies the shipping insurance they carry. People in need of car shipping services will feel comfortable contacting PDQ Auto Movers.