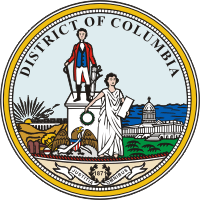 As the nation's capital, the District of Columbia has a highly diversified economy featuring a mix of jobs in the government, professional services and business services sectors. The area is home to two Fortune 100 companies and hundreds of government agencies, federal contractors and private sector companies. Every year, tens of thousands of people move in or out of Washington D.C and surrounding areas. If you are one of them, consider choosing a District of Columbia car shipping company for your auto transportation needs.
Washington D.C. Car Shipping Companies
Are you shipping a car to Washington D.C.? Are you shipping a car from the District of Columbia? Below you will see the auto transport companies in Washington D.C. who are recommended for vehicle shipping, freight and personal moving services. Review each company and compare multiple quotes when you're ready.
National Car Transport Inc.
Shipping to all 50 states in the continental U.S. and internationally, National Car Transport offers door to door shipping for all types of vehicles. They are recognized for their superior quality service, with an "A+" Rating with the Better Business Bureau.
Ship Your Car Now
When shipping your car to or from the District of Columbia, Ship Your Car Now is a great auto transport company that can ship any type of vehicle locally, across the United States, or even internationally. This ship cars, trucks, motorcycles, SUVs, boats and much more. All of their transporters are fully licensed and insured.
→   Show More Companies
Please Note: If less than 7 companies are listed for your city, we will still provide you with comparison quotes from other car shipping companies near Washington D.C. to ensure you get the best price possible!
Benefits of District of Columbia Car Shipping Services
Hiring a professional auto transportation company eliminates the headaches involved in moving your car to or from the D.C area.
Shipping a vehicle can sometimes be actually a less expensive and time-consuming option compared to driving the vehicle yourself. Most vehicle shipping companies in the area use modern carriers, satellite navigation systems and professional dispatchers to ship vehicles quickly and safely to their respective destinations.
District of Columbia car shipping companies also offer convenient door-to-door service as well as terminal-to-terminal pickup and delivery options. A door-to-door shipping service is relatively more expensive than terminal-to-terminal shipping, but it allows consumers to have their car picked up and delivered almost at their front door, or somewhere very close by.
By choosing a District of Columbia car shipping company, consumers have the benefit of entrusting their vehicle with a shipping company that is local to the area and is able to recommend the best options for shipping your vehicle to its destination.
Choosing a Washington D.C Car Shipping Company
Most reputable vehicle shipping companies offer consumers the option of having their car shipped in an open carrier or enclosed auto transport. When making a choice between the two options, consumers need to pay attention to Washington DC's weather conditions. Winters can be extremely harsh in the District of Columbia and surrounding areas. Cars that are shipped in open carriers to and from the Washington DC area in winter, are often exposed to snow, sleet and extreme cold. So when choosing a District of Columbia car shipping service, consumers need to decide if it makes more sense for them to have their car shipped in a closed carrier, even if it is more expensive compared to open carriers.
Before choosing any company, consumers need make sure to compare quotes from multiple carriers in the DC area to make sure that they are getting the best deal. Numerous online sites are available these days that allow you to quickly receive and compare car shipping prices from multiple District of Columbia car shipping companies.
Moving to a new area can be a stressful experience for people. This is especially true in the case of moves to or from highly populated and major urban centers such the Washington D.C area. By choosing a professional District of Columbia car shipping company, consumers can reduce the stress at least to a certain degree and focus on other more important matters related to their move.