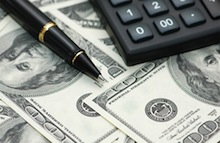 Chandler, Arizona June 30, 2012 – CarShipping.com, one of the oldest and most trusted online providers of car shipping quotes and services, has recently added an instant rate calculator for visitors who want car shipping quotes as quickly as possible. The site also continues to update its international and local auto shipping pages.
The newest feature to be added to CarShipping.com, according to the site owners, is an instant rate calculator. Unlike some other calculators, the site does require visitors to input their email address and phone number to receive the quote, which helps to ensure the accuracy of the information and allows representatives to follow-up with the submission for the customer's convenience. Like always, by comparing rates provided from the site's instant calculator, car shipping customers can save hundreds of dollars, depending on the auto transporters available in their region.
The latest guides on CarShipping.com for international auto transport includes the country of Russia. Russia auto transport services, for both local and international movers, are analyzed. The site lists some of the most common ports in the country, including Vladivostok, Belomorsk, and Yeysk. Russian international shipping companies, such as the Far-Eastern Shipping Company and Sakhalin Shipping Company, are reviewed to highlight some of the nation's top shippers.
CarShipping.com also continues to update its detailed information of car shipping services in cities in states like Nebraska. Six of Nebraska's largest cities are explored, including Omaha, Lincoln, and Bellevue. Visitors can discover which national car transporters ship to the state, learn about the cities' features and history, and find local hospitals, universities, and things to do.
Gary Morgan, CarShipping.com's long-standing spokesman, remarked on the site's updates, "We have always strived to improve every aspect of the site, and we knew customers wanted an instant rate calculator to easily get an idea of just how much it costs to ship a car. We hope our new service provides an easier way to shop for car transport quotes and compare other auto transporters side-by-side. As our site's content continues to grow, we hope to remain one of the most valuable resources for people who want to learn about the auto transport industry."
About CarShipping.com:
CarShipping.com has been one of the most trusted names online for auto transport quotes since 1997. Visitors can always go online and fill out a quick and easy form to get free car shipping quotes sent directly to their email address from up to seven auto shippers. With weekly updates on the auto transport industry, CarShipping.com also has one of the largest compiled guides to shipping a car online.