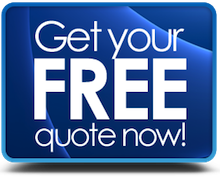 Chicago, IL – July 1, 2011 – CarShipping.com has recently expanded their online services to allow website visitors to obtain 7 free car shipping quotes from multiple auto transport companies in their state. Previously, the car shipping comparison quote service allowed visitors to receive just 5 online quotes. With more quotes, people are able to choose from more services and ultimately save both time and money.
Car shipping services have been available to the public for several decades, and the industry continues to incorporate new technologies to make the transportation process more efficient. As such, prices have continued to get more affordable for the average consumer, but finding the best price and the highest quality service can be difficult with so many different companies to choose from.
To help auto shipping customers find the best companies and save on the best deals on transport services, CarShipping.com has created a large network of companies to make the shopping experience quick and easy. By only working with companies that have received high customer satisfaction ratings, deliver shipments on-time, and who are both licensed and insured, shoppers can be confident they will find only the highest quality, affordable shipping services.
Since 2002, CarShipping.com has generated hundreds of thousands of free car shipping quotes for customers seeking reliable transportation services. Offering company reviews, car shipping guides and a wealth of expert tips and information on their website, visitors can find everything they need, all in one place.
"Our online quote service was one of the first available online for car shipping customers. Rather than having to call multiple transport companies, our visitors can quickly compare quotes from up to 7 companies. This saves hours of comparison shopping, and because the companies in our network compete for the customer's business, prices are up to 50 percent lower than consumers can find anywhere else. This is just one of the many ways we continue to innovate and strive to make the shopping experience as streamlined as possible for our visitors," said a CarShipping.com representative.
CarShipping.com is the best online resource for auto transport quotes for customers looking for the best auto transport companies for their move.