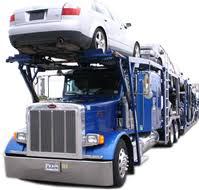 Chandler, AZ June 13, 2011 – CarShipping.com is pleased to announce 1 Shot Express Transport, LLC has joined its network of auto transport companies in the United States. This partnership will help to provide customers with more competitive car shipping quotes, which will result in lower prices everyday! When car shipping companies compete for your business, you save both time and money.
1 Shot Express Transport, LLC takes a simple approach to auto transport services. With many years of experience, 1 Shot Express Transport provides the knowledge and expertise that are essential in the car shipping business. When customers shop for an auto transport company, it's important to look for a company with experience and the ability to communicate with customers throughout the car shipping process.
With more than 500 cars shipped throughout the United States each month, 1 Shot Express Transport has a proven track record of success and fast, efficient service. Customer satisfaction ratings are extremely high due to the great customer service and professional movers at 1 Shot Express Transport. The company is growing very rapidly and continues to offer services in new markets throughout the country.
Some of the car shipping services available at 1 Shot Express Transport include: complimentary vehicle inspection at pickup and delivery; free, round-the-clock vehicle tracking; full insurance coverage at no additional cost; door-to-door pickup and delivery; open or enclosed auto transport and multiple discounts for active and retired military, students and senior citizens.
"CarShipping.com only works with the largest, most-trusted auto transport companies in the U.S. There are many companies in this industry that take advantage of customers by over-promising and under-delivering. 1 Shot Express Transport has a reputation for fast, reliable service and employs only the most professional car shipping staff. For that reason, we are extremely happy to be working with them and we look forward to a long and prosperous relationship," said a CarShipping.com representative.
CarShipping.com is the best online resource for auto transport quotes for customers looking for the best auto transport companies for their move.