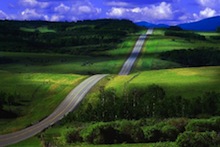 Chicago, IL – August 22, 2011 – Carshipping.com is pleased to announce the release of their new article that deals with vehicle transport. Those who have never shipped a car may have many questions and this article answers some of the most common questions that are asked when you are shipping a car.
No doubt if you have looked into the process, you could be confused with the whole car shipping process. There are tons of websites online that offer all kinds of information but by reading this article, you can expedite your search for this information yourself.
Questions you can find in the article are such as how a vehicle is actually shipped, to the types of carriers that are used in the process. Carshipping.com has been providing the best way to find professional car transport companies since 2002, and is committed to working with top industry professionals on top of having hassle free customer service.
One example of a common question is when shipping a car, how you prepare your vehicle for transport. Carshipping.com suggests that you remove all personal belongings from your vehicle as these are not covered by insurance. They also suggest things like disarming alarm systems and removing any loose or removable parts from your vehicle such as covers for your tires, grill, or even a bicycle rack.
Once you read this article you will be much more confident in beginning your search for the right company that fits your needs. You will feel that some of your key questions have already been answered even before you explore all the options available.
CarShipping.com can ship cars of any type from shipping classic cars to shipping late model cars and shipping trucks to your door. You can go online and simply submit a request and within minutes get 8 free car shipping quotes from auto transport companies that are fully licensed, bonded and insured to protect your vehicle and give you peace of mind. This article is a highly suggested read because when shipping a car it optimal to be well informed so that you have the best experience possible.
CarShipping.com is the best online resource for shipping a car for customers looking for the best auto transport companies for their move.