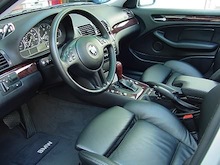 Chicago, IL – October 09, 2011 – CarShipping.com just released a great article to read if you are in the process of researching car shipping companies to move your car to its new destination. There is much more to think about then simply dropping your car off, or having it picked up. The article talks about how you should prepare your car for its big moving day.
This is a great article because it walks you through some of the things to do prior to releasing the keys to your car. This will give you more peace of mind that it is in safe hands, and should anything happen while it is on the road, it will be covered.
One great idea they give in the article is to wash your car. Seems silly since it is just being taken from one location to another. But this is a great way to note any dings or dents before shipment, so if you see anything new at its destination, you can make a claim. The article states that most car shipping companies will inspect your vehicle prior to loading and discuss with you the current state of the vehicle as well.
Another great tip from the article, is to make sure to remove any personal items or specialty parts from your vehicle. car shipping companies won't insure these items for damage or loss which will only cause a hassle for you in the end. On other thing mentioned you may not have thought of was to keep your gas tank low. Gas is heavy and very little is needed for transporting your vehicle. Keeping your tank low, will make your car lighter, and save you some cash.
CarShipping.com can ship cars of any type from shipping classic cars to shipping late model cars and shipping trucks to your door. You can go online and simply submit a request and within minutes get 7 free car shipping quotes from auto transport companies that are fully licensed, bonded and insured to protect your vehicle and give you peace of mind. This article is a highly suggested read because when shipping a car it optimal to be well informed so that you have the best car shipping experience possible.
CarShipping.com is the best online resource for car shipping companies for customers looking for the best auto transport companies for their move.