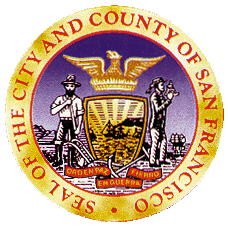 Are you shipping a car to San Francisco, CA? Are you shipping a car from San Francisco, CA?Below you will see the auto transport companies in San Francisco, CA who are recommended for vehicle shipping, freight and personal moving services. Review each company and compare multiple quotes when you're ready.
American Auto Transporters
Offering worry-free service, fast delivery and safe shipping, American Auto Transporters is a dependable San Francisco car shipping company. They have more than 23 years of experience shipping throughout North America and internationally.
A2B Systems Inc.
A2B Systems was founded in 1995. Collectively, their team has more than 50 years experience in the auto transport industry. They provide customers with superior quality service and customer support using their network of federally licensed and insured car carriers in San Francisco, California and throughout the United States.
→   Show More Companies
Please Note: If less than 7 companies are listed for your city, we will still provide you with comparison quotes from other car shipping companies near San Francisco, CA to ensure you get the best price possible!
Learn About the City of San Francisco, California
San Francisco is an incredible city with a rich history and a strong emphasis on the arts. Amazingly, a massive earthquake and fire in 1906 destroyed more than half of the city. Within 30 years, the city was rebuilt and became one of the most financially successful in the country. Today, the city is known as a cultural center, but it is still home to many major businesses, and a surprising number of web-based startup companies as well.
Many famous landmarks are located within San Francisco, the most iconic of which is the Golden Gate Bridge. It also has professional football and baseball teams. Another big draw for the city is its excellent public transportation system. However, this does not mean that many San Franciscans do not drive vehicles. In fact, the San Francisco auto transport business is prominent in the city, too!
Check out San Francisco and see all that the city has to offer. You will not be disappointed with this exciting and fascinating city!