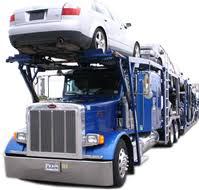 Phoenix Auto Transport Services is a 5 star rated company which provides car transport services worldwide. Since they were established in 2005, they have built a positive reputation among customers for their professional service.
Phoenix Auto Transport Services Services
Phoenix Auto Transport Services services are divided into three performance-based categories:
Transportation of vehicles on open car carriers. Vehicle pick-up takes, generally, 5-10 days.
Premium car shipments in enclosed car carriers, protect from road debris and the elements.
Express shipping comes in two varieties: priority and expedited. Priority shipping usually takes 3-5 days for vehicle pick-up, while expedited shipping can pick up your vehicle in 1-2 days.
Overseas car shipping and shipping to islands like Hawaii, Puerto Rico, and Guam.
Choosing Phoenix Auto Transport Services
When choosing Phoenix Auto Transport Services, their free auto transport quotes have no hidden costs, no fuel surcharges and no non-refundable deposits. They do not charge you anything until your vehicle is picked up and on the carrier to its destination. Phoenix Auto Transport even offers a price match guarantee, and will meet any competitors' rates.