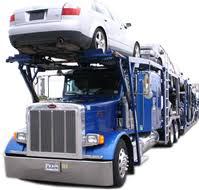 Do you hate auto shipping? You won't with Global Logistics Transport. With more than 31 years of experience in the car transport industry, they can ensure the transport of your vehicle will be easy and painless. Not only do they handle over 22,000 moves per year, but they have a 99.9% approval rating from their customers. In the rare instance that your family vehicle is not delivered in 3 weeks time, they will reimburse you $25 per day towards the rental of an automobile. This type of guarantee is almost unheard of in the industry.
Global Logistics Transport Services
All of the auto carriers used by Global Logistics Transport services are licensed, bonded and insured, and they have a safety record that is second to none. Their vehicle shipping services include:
Choosing Global Logistics Transport
Choosing Global Logistics Transport means you will receive free online quotes and excellent customer support so that you can have complete peace of mind throughout the auto shipping process. Experienced companies like Global Logistics Transport ship over 20,000 cars a year, making them a reliable, veteran auto shipper.