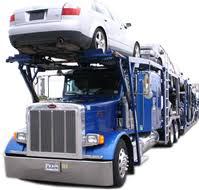 Far-Eastern Shipping Company is a Moscow-based intermodal transportation company. The firm helps customers transport goods by land, rail, air and sea to destinations within Russia and other parts of the world. FESCO is a publicly traded company that reported revenues of about $1.1 billion USD in the first quarter of 2012. The company was established in 1880, and is regarded as one of Russia's leading transportation service providers.
Intermodal Transportation Services
As a provider of intermodal transportation, Far-Eastern Shipping owns a highly diversified range of shipping vessels, locomotives, trucks, freightliners and containers. At the end of 2011, the company directly owned or leased over three dozen ships, ranging from container ships and Roll on Roll off shipping vessels to bulk cargo carriers, timber ships and hazardous materials carriers. In addition, FESCO also owns or operates several large icebreaker ships that it uses for ice breaking purposes along certain sea routes.
Domestic and International Shipping
The Far-Eastern Shipping Company gets a decent portion of its revenues from providing transportation services within Russia. However, the bulk of the company's business comes from providing a range of shipping services between Russia and dozens of countries around the world. Several of its services are targeted at cities in China, Japan and South Korea. The company, for instance, has a bi-weekly RoRo and container shipping service from Russian port cities such as Vostochny and Vladivostok to Hong Kong, Shanghai, Nagoya and Yokohoma.
North American Operations
Far Eastern Shipping also offers service from Russia to ports along both the U.S. East Coast and the West Coast. The company offers services to Los Angeles, Oakland, Seattle and Tacoma on the west coast and to cities such as Savannah, Charleston, New York and Norfolk on the east coast. FESCO Pacific Lines, a wholly owned subsidiary of the parent company, runs its operations in the United States.
Logistics Management
In addition to transportation services, Far-Eastern Shipping also provides a range of logistics management services and port services such as stevedoring, loading, and crating. The company owns one maritime container terminal facility in Vladivostok and two inland terminals, one in Vladivostok and the other in the port city of Khabarovsk. The company also owns several subsidiaries through which it offers a range of fleet management and fleet registration services. As of the beginning of this year, the Far-Eastern Shipping Company directly owned more than two-dozen agent companies and freight forwarding services that it uses to deliver services throughout the world.