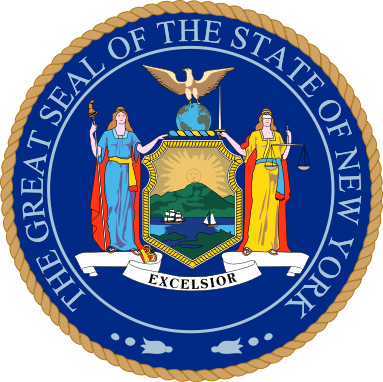 There's no place like New York; just ask L. Frank Baum, author of the "Wizard of Oz." His hometown of Chittenango pays homage to the classic novel with yellow brick sidewalks, a replica of Aunty Em's home and several other businesses bearing an "Oz" theme. If you're planning a move to New York, you won't need to go over the rainbow to locate a New York car shipping service to help get the family vehicle to your new home.
Find New York Auto Transport Companies in Your City
Select your city from the list below to view the auto shipping companies near you and compare quotes from up to 7 auto shippers instantly!
Five Tips to Get a Great Deal on New York Car Shipping
Leave it on E.
You might be tempted to fill the tank before your New York car shipping company takes the car, especially if you see a good price on gas, but don't do it. Leaving anywhere from 1/8th to ¼ tank of gas will reduce the car's weight, which could reduce the amount you pay.
Pay with cash or check.
When you are notified that your vehicle is ready to be picked up, be sure you stop by the bank on the way. The amount you may have paid at the time of shipping was a deposit; the balance of the car shipping price is due upon delivery. The vast majority of companies prefer cash or certified funds, such as a cashier's check.
Don't be late!
Once the pickup or drop off time has been established by your New York car shipping service, be there to meet the driver on time. Even a short delay can not only throw off the driver's schedule, but also increase the amount of time that other customers have to wait for their vehicles to be picked up or dropped off as well. If a delay is inevitable, contact the company to inform them.
Look for leaks.
Make sure you let your representative know if your car has any leaks, especially if transmission or brake fluid is dripping. This will ensure that your car is not placed on the top of the trailer, where fluid may leak onto and damage other cars.
Know when you'll go.
When shopping for a New York car shipping service, it is wise to plan in advance, but not too far ahead. Have the dates you will need the move to take place before asking for auto shipping quotes. This will enable you to get an accurate quote, and possibly better rates for booking early.
Relocating, whether it is across the country or just to the other end of the state, can be a stressful event. By choosing to partner with a New York car shipping company, worrying about the family's mode of transportation making it to your new home can be eliminated.