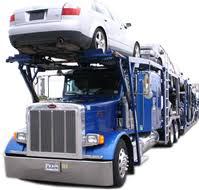 As of 2010, Wise Auto Shipping has merged with AutoLine Transport, and is doing business as the latter. In only a short amount of time, AutoLine Transport has become one of the largest auto shipping companies in the United States. They strive to meet customer deadlines, work with trustworthy carriers and maintain a high level of customer service.
AutoLine Transport Services
AutoLine Transport services match or exceed the industry standard, and include:
Choosing AutoLine Transport
When you choose AutoLine Transport, they guarantee there are no hidden costs. The price you are quoted, according to them, is the price you will pay. They are also confident that their prices are some of the lowest in the industry. They do not charge customers anything until their vehicle is booked with a carrier and a pick-up date has been scheduled. Cancellation is at no cost to customers as long as their vehicles have not been scheduled previously. Finally, AutoLine Transport offers a guarantee that your vehicle will be picked up within the given time frame – or your broker fee will be waived!