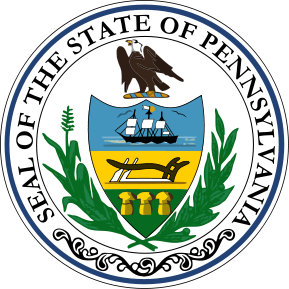 Pennsylvania auto transport companies can help you ship your car to or from the state of Pennsylvania. There are many advantages of using these services rather than trying to drive your vehicle over a long distance. Oftentimes, when people begin a new job in a different city, they need to relocate immediately. Fortunately, an auto transport company can ship your car while you travel by plane – then you can begin working without worrying about your vehicle.
What if you have two vehicles? It is likely not feasible for you to drive them separately. Instead, you can get them both shipped to save you time. With the right Pennsylvania car shipping company, you may even be able to get a discount for transporting more than one vehicle at once. This is only the tip of the iceberg, however. There are many important services that vehicle shippers can offer which make them more than worth the money.
The Keystone State
Pennsylvania is an East Coast state that borders New York, the Atlantic Ocean, New Jersey and several other states to the south and west. The "Keystone State" is a populous one, with Philadelphia being a major urban center, and Pittsburgh and Scranton also having modest populations. Pennsylvania is renowned for its educational institutions, including the University of Pennsylvania, an Ivy League school that is also the first university in the United States.
What to Look for in Pennsylvania Car Transport Services
The best Pennsylvania car shipping services will be happy to provide their customers with the following:
Scheduling up to seven days in advance is offered by most car carriers. Many will pick up or drop off your car, truck, or SUV at your home or office, which is known as door-to-door transport.
Insurance that covers almost any damage that occurs to your vehicle during car shipping. However, if you own exotic, sports, or collectible cars, you should research whether the full value of your car will be covered.
Discounted shipping rates for frequently used car shipping routes.
Choosing a Pennsylvania Car Shipping Company
Of course, when shipping a vehicle, price is always kept in mind. Fortunately, there are many businesses to choose from, and their competition can land you a much lower rate than you would normally have to pay.
Comparing quotes from various Pennsylvania car transport companies can be a time-consuming process. That is, unless you allow us to help you! Our easy to use website provides you with quotes from the best auto transporters, both in the state of Pennsylvania and across the nation. You don't have to call several companies one at a time and try to haggle with them for better prices. At CarShipping.com, you can save you up to 50% on your move. Request a quote now and let us help you find the best Pennsylvania auto transport service available!