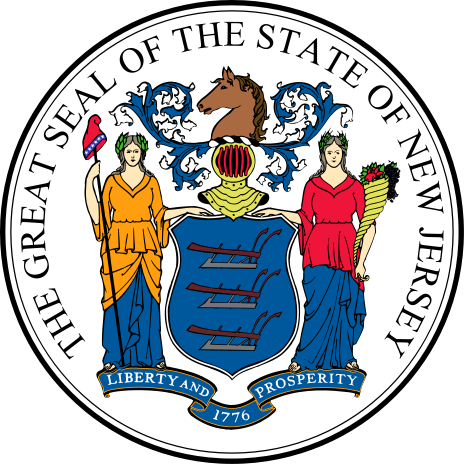 If you are planning to relocate to or from the New Jersey area, it certainly would be a good idea to consider hiring a New Jersey car shipping firm to transport your car for you. New Jersey is the most densely populated state in the country. The roads and highways that connect major New Jersey cities are among the most heavily congested in the US, making navigation difficult, especially for those who are unfamiliar with the region and its traffic conditions. A professional New Jersey car shipping is likely to be well experienced at hauling vehicles to and from the state, and will be able to transport your car more efficiently and safely than you can.
Find New Jersey Auto Transport Companies in Your City
Select your city from the list to the right and view the car shipping companies near you. You can even compare free quotes from up to 7 car transporters instantly!
Relocating To or From the Garden State
New Jersey, also called the Garden State, is situated on the northeastern seaboard of the US. The state is bordered to the south and southeast by the Atlantic Ocean, to the north and northeast by New York, to the west by Pennsylvania, and to the southwest by Delaware. A major portion of New Jersey lies within the metropolitan areas of New York City and Philadelphia. New Jersey is one of the most ethnically and culturally diverse states in the country. Though Newark, one of New Jersey's biggest cities, is the fourth poorest city in the country, the state, as a whole, is the second wealthiest in the nation. New Jersey also has more scientists and engineers per capita than any other state in the country.
New Jersey Auto Shipping Services
New Jersey car shipping companies haul cars to destinations inside the state, as well as to locations around the country. So, if you are looking to have someone move your car to or from New Jersey, the best place to begin your search is with auto transport companies in the state. A local car shipping company will likely be able to offer you a wider range of shipping options and better rates for service to or from the state, compared to national and out-of-state companies.
Most of the larger New Jersey car shipping companies are fully licensed, bonded and insured to transport cars around the country. They are usually equipped with state-of-the-art auto haulers and sophisticated fleet scheduling systems to optimize the manner in which they pickup, transport and deliver cars to different destinations in the country. Car transporters in the state can move your car on open carriers or via enclosed auto transport. They offer you door-to-door delivery as well as terminal-to-terminal car shipping options. Most of them require you to make your reservations at least seven days in advance of the date you want your car shipped.
How to Find a New Jersey Car Shipping Company
New Jersey car shipping companies typically offer free online quotes and websites that allow you to book your transportation online. Before choosing a company, always compare quotes from multiple vendors to see which one offers the best deal. Online quote comparison sites allow you to quickly receive quotes from multiple companies that are based on your actual requirements.
The actual price to ship your vehicle will depend on several factors, such as the distance you want the car shipped, how soon you want it transported, whether you want it shipped in an open or an enclosed carrier, and whether you want door-to-door shipping or not. Depending on the options you choose, your New Jersey car shipping company will either pick your car up from your front door, or have you drive it to their shipping terminal, from which it will be transported to its destination.