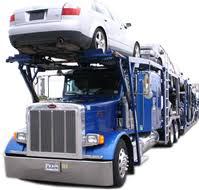 Fast Auto Movers Inc. is an auto moving brokerage firm which provides vehicle transport services to clients throughout the United States. Like all legally operating brokerage companies, they have car shipping insurance, and are licensed and bonded.
Fast Auto Movers Services
Fast Auto Movers services are typical of the industry, with offers like:
Choosing Fast Auto Movers
Unlike some other car shipping companies, Fast Auto Movers is upfront and open about their services. To ensure an accurate auto shipping estimate, they will always tell you to set up your move seven to ten days prior to the moving date. They refuse to give customers false expectations with a guaranteed pick-up or delivery date. Fast Auto Movers advocates educating their clients on how the car shipping industry functions. They strive to provide superior customer service at any cost!