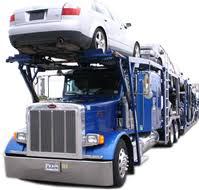 Bright Star Transport is a competitively priced auto transport service for customers in the U.S and around the world. With seven years of experience, they provide safe and reliable transport. Because of their commitment to service, they have experienced steady growth and built a solid reputation in the industry.
Bright Star Transport Services
Bright Star Transport can accommodate a variety of customer needs, such as:
GPS tracking of all vehicles.
Transport available on both open trailers and enclosed trailers.
100% insurance coverage for all vehicles.
Deposits are fully refundable provided customers cancel before their vehicle has been assigned to a driver.
Choosing Bright Star Transport
Choosing Bright Star Transport means that customers can feel safe knowing that all the drivers they hire have at least 5 years of experience. They achieve 100% customer satisfaction by offering great service and car shipping rates without compromising on quality.