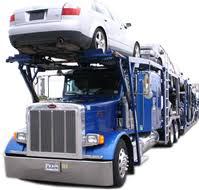 Riding motorbikes can be an exhilarating experience, but, when it comes to transporting them over long distances, it's best to have a professional motorcycle transport company do it for you. Motorcycle transport companies specialize in hauling motorbikes to different destinations around the country. They use special equipment and carriers to transport bikes in a safe, secure and cost effective manner.
Why You Need a Motorcycle Transport Company
Motorcycle enthusiasts may have several reasons for wanting to have their bikes transported to a different location. Sometimes, it's because they are relocating to a different place and need to have their bike shipped to their new location. In other cases, an individual might want to participate in a bike rally or a fly and ride vacation, thus he or she needs to have the vehicle transported to the show or vacation destination. In a growing number of cases, people these days buy motorbikes over the Internet and need someone to ship the bike to them. Regardless of the reason, bike transport companies are there to help you get your bike to its intended destination with minimum inconvenience and cost to you.
The Process of Shipping a Bike
Most motorcycle shipping companies use specialized trucks and equipment to transport vehicles. Here is a rundown of what you can expect when you arrange to have your bike shipped with a professional bike hauling company.
On the designated day, the bike-hauling truck will either come to your house or some location nearby from where it can be easily loaded. Depending on the arrangements you made, sometimes you may need to ride your bike to the transport company's terminal.
The driver will thoroughly inspect the vehicle for any external damage and will note them down in a checklist that you can verify for yourself.
Because bikes can get pretty heavy, most motorcycle transport companies use motorized lift gates to load your bike on the truck.
Once the bike has been loaded onto the truck, it will be rolled out to a special pallet on which it will be secured using multiple straps and then transported to its destination.
Before the bike is handed back to you, the driver will once again inspect the vehicle with you to verify that the bike is being delivered to you in the same condition that it was received.
Pre-Shipping Checklist
Most bike shipping companies will require you to follow a few basic pre-shipping procedures before they accept the vehicle from you. Typically, you will not be allowed to ship your vehicle with a full tank of gas for safety reasons and for weight reasons. You will also be required to empty all saddle bags and any other storage containers you might have on the bike. The forks will also need to be kept unlocked so that your bike can be maneuvered more easily on the pallet.
Make Your Arrangements Early
Most of the bigger motorcycle transport companies will give you a free online quote if you provide them with details about your bike, where you want it picked up and dropped off, and how soon you want it transported. If you want your bike shipped within a specific time window, it is best to make your booking early. Typically, bike haulers require at least seven days of advance notice in order to schedule shipping. Often, you can make all of the arrangements online and pay for the service using any major credit card. Some shippers, though, accept only cash or money orders.
Motorcycle transport companies are specialists at what they do, which is why it is best to use them if you want your bike transported over a long distance. Alternatively, many car shipping companies offer motorcycle shipping services.