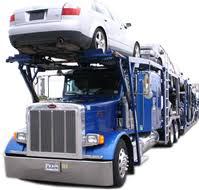 If you need to ship your car or truck, AAA Discount Auto & Truck Transporters has the experience and knowledge to ship a vehicle state to state.  Each one of their auto transport carriers is bonded, licensed and insured and our experienced drivers keep safety as their number one concern. Not only are they knowledgeable about the rules and regulations of the Federal Highway Administration, but they know the best routes to assure that your vehicle is not damaged in transit. Considering that they have been in business for nearly a decade, their experience is definitely a boon.
AAA Discount Auto & Truck Transporters Services
When you request a free quote with AAA Discount Auto and Truck Transporters, you have the option of choosing a variety of different car carriers. Consider the following options and services:
Customer support open daily from 7 to 7 PST.
No-nonsense pricing and brokering means customers don't pay their deposit until their vehicles have been assigned a carrier. Price increases are taken out of the broker's fee.
Shipping anywhere in the continental US.
Choosing AAA Discount Auto and Truck Transporters
By choosing AAA Discount Auto & Truck Transporters, customers know that they are dealing with an honest broker that provides the truth about the vehicle transport industry. They explain that vehicles are typically insured as a total cargo on each carrier. Thus, if the total cargo insurance, which has a federally mandated minimum, is less than the total value of the vehicles on-board, multiple damaged cars may not be fully covered.
To counteract some of the deception prevalent throughout the industry, AAA Discount Auto & Truck Transporters offers legitimate pricing with a standard fee that does not increase based on the speed of the order. Orders can also be canceled at any time before a truck is dispatched to pick up the vehicle.
Customer Reviews of AAA Discount Auto & Truck Transporters
October 29, 2011 – Enrique
"Fast delivery. No hidden fees. Great customer service."