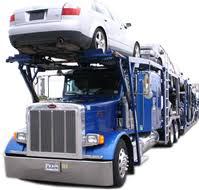 Hong Kong's Sinotrans Shipping Limited is one of the largest dry bulk shipping companies in China. The company specializes in chartering out its fleet of self-owned vessels to operators of dry bulk and crude oil shipping services, as well as to those who operate container shipping services, including international shipping containers. It also offers a range of technical services to help operators maintain the vessels they charter from Sinotrans.
Chartered Shipping Provider
Sinotrans Shipping Limited is a part of the Sinotrans Group Company, a state-owned entity that offers a broad range of logistics, shipping and shipbuilding services. Its customers include large domestic and international shipping companies and shipping operators. Currently, the company owns over 52 vessels, including about 34 dry bulk vessels, three oil tankers and about 10 container vessels.
Dry Bulk Shipping
Most of Sinotrans Shipping Limited's dry bulk carriers are chartered for the purposes of shipping iron ore, steel, grain, coal and other bulk products. Over the last few years, the company has ramped up its capabilities in this area by acquiring several new Capesize vessels and multipurpose ships.
Oil Tankers and Container Shipping
Sinotrans began chartering out oil tankers in 2004 at a time when demand for oil was surging from within China. Since then, the company has added two more vessels and currently provides crude oil shipping services for companies operating in the petroleum spot market. The company's oil tankers consist of two, wholly-owned single hull oil tankers and one vessel that it jointly owns with a Japanese shipping company. Sinotrans' fleet of 10 container vessels, meanwhile, is chartered for use mainly on the Asia Pacific route.
Other Services
In addition to its charter business, Sinotrans also offers a range of technical services as well as ship management and ship agency services. The company helps operators obtain insurance, negotiate shipping prices and provide maintenance services. Last year, Sinotrans Shipping reported profits of over $50 million on revenues of around $135 million. The numbers represent a marginal increase in revenues over the past 12 months, though profits dipped slightly in the same time frame.