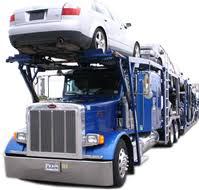 The Sakhalin Shipping Company is one of the largest Russian shipping companies. The company is based in Russia's Sakhalin Islands, and currently handles close to two-thirds of all Russian domestic cargo. Alphaliner recently named the company as one of the Top 100 container shipping services in the world. SASCO was established in 1939, and also offers a range of shipping services to destinations around the world.
Transportation Fleet
SASCO's transportation fleet consists of a total of 16 multipurpose cargo vessels, one towboat and four railway ferries. Two of the company's ships are special-purpose Roll-On Roll-Off vessels designed to carry cars and other vehicles from Russia's Far East area to destinations around the country. The fleet includes vessels that are fully owned or leased by the company, and also vessels that are owned by affiliates and associated companies.
Cargo Shipping Services
The Sakhalin Shipping Company offers both cargo shipping and passenger transportation services around Russia. The company's transport ships are equipped to carry a wide range of cargo, including bulk and break bulk cargo, timber, project cargo and special purpose cargo. The company is the only shipping service in Russia to offer year-round transportation services from the Sovetskaya Gavan, De-Kastri and Vanino ports in Russia's Far East. All of the company's cargo carriers are classified as ice breakers, and are designed to carry cargo through frigid and frozen sea routes.
Service Routes
SASCO currently operates seven regular cargo-shipping lines, including two between Russia and ports in China such as Shanghai and Busan. The company also offers tramp shipping and feeder services from several major Russian ports to smaller ports such as Vanino, Magadan, De-Kastri and Boshnyakovo. As part of its tramp cargo business, the company transports timber, coal and scrap metal to numerous domestic ports and inland destinations. In addition, Sakhalin Shipping offers a daily passenger ferry service between Vanino and Kholmsk.
Global Services
Though the Sakhalin Shipping Company is a predominantly domestic shipping service, the company also offers worldwide shipping services for customers that want such service. It uses a global network of agents and shipping partners to transport goods between Russia and destinations around the world. The company currently maintains offices in Tokyo, Shanghai and Seattle through which it coordinates international shipments. SASCO is a member of the Union of Russian Shipowners and the Baltic and International Maritime Council (BIMCO).