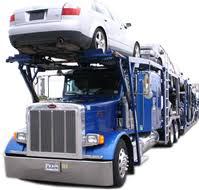 Orient Overseas Container Line (OOCL) is one of the largest integrated logistics and shipping companies in the world. The company provides a range of container shipping services and related logistics services, such as freight forwarding, international supply chain management, container stuffing and security compliance. It also offers a full suite of intermodal connections for transporting cargo from sea ports to inland destinations. For example, these type of services include car shipping from port to door.
Global Shipping Routes
Orient Overseas Container Line offers quality shipping services in North America, Asia, Australasia and Europe. Its Trans-Atlantic service connects ports in New York, Norfolk and Charleston with cities in Europe, such as Southampton, Rotterdam and Hamburg. OOCL has a Trans-Pacific service as well, which connects cities along the U.S. western seaboard with cities in the Far East, such as Tokyo, Yokohama and Hong Kong. In addition to its North American service, the company offer dozens of service routes within Asia, between Asia and Europe and within Europe.
Large Fleet of Wholly-Owned and Leased Vessels
OOCL directly owns about 50 vessels ranging in size from 2,900 TEU (twenty-foot container equivalent units) to 9,000 TEU vessels. The company also leases and charters several other vessels for use in providing transportation services. It offers a range of containers for transporting dry bulk cargo, refrigerated and chilled goods, heavy machinery and voluminous cargo.
Dangerous Goods Service
Orient Overseas Container Line is one of the few large international shipping companies to offer a full suite of services for transporting dangerous goods. The company has established its own Dangerous Goods Teams to coordinate the handling and shipping of hazardous materials, such as explosives, gases, flammable liquids and radio active material.
Company History
Orient Overseas Container Line was established in 1947. The company was originally called Orient Overseas Line, and it operated under that name until 1969, when it began offering its first container shipping services. OOCL is headquartered in Hong Kong and, today, has a presence in close to 60 countries in five continents.