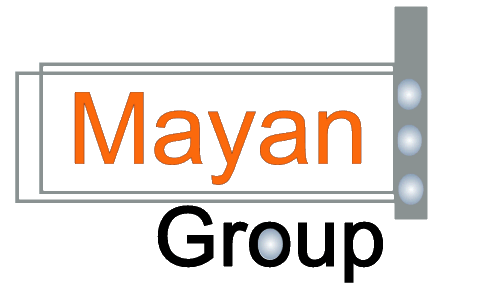 The Mayan Group is a large freight forwarding and customs clearance company based in Ramat-Gan, Israel. The company was established in 1977 and, today, is one of the largest independently owned freight forwarding services in the country. The range of services offered by the firm includes air and sea import services, air and sea export services, drop shipments, cargo insurance, customs brokerage, logistics management and courier services.
FCL and LCL Shipping Services
Mayan operates a network of five offices in Israel and maintains a staff of around 90 employees in the country. It also operates branch offices and independent shipping agencies in several key seaports and airports in the region. The company is a key provider of transnational shipping services between Egypt, Palestine and Jordan. It handles both full container load (FCL) cargo shipments and less than container load (LCL) cargo shipments arriving from a variety of destinations, including Europe, U.S and Asia.
Special Cargo Shipments
The Mayan Group bills itself as an expert in handling special contract shipments and "must ride" airfreight to destinations around the world. It provides shipment consolidation services for cargo arriving from, or being shipped to, Europe, Asia and the United States. It also offers a weekly groupage service, where it consolidates cargo from multiple destinations around the world and then forwards it to Israel.
Logistics & Supply Chain Management
The company is one of the largest Non-Vessel Operating Common Carriers (NVOCC) in Israel. It's air and ocean drop shipments service helps customers deliver goods directly from suppliers to end customers. The service includes a full suite of supply chain management options, as well as purchase order and item delivery status follow-up services.
Customs Clearance Services
As part of its portfolio, Mayan also promotes a full suite of customs clearance services for customers who want international door-to-door service or port-to-door service. The items for which the company provides customs clearance services consists of medical equipment and supplies, hazardous materials, foods and chemicals, general cargo, automobiles and textiles.
Freight Insurance
Mayan's freight insurance business is another major revenue source for the company. The firm currently offers a range of commercial freight insurance options for air and sea imports and exports. Customers can purchase freight insurance through the company on a per-shipment basis, or for a complete set of regularly scheduled shipments. The Mayan Group also offers insurance for projects and special cargo shipments, such as hazardous goods shipments.