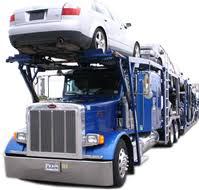 Delmas Shipping is one of the largest container shipping companies serving Europe to Africa shipping routes. Established in 1867, the company has close to 145 years of experience shipping cargo between numerous ports in the African continent and Europe. In 2010, it reported revenues of slightly over $1.5 billion. The company owns 79 ships, with a total shipping capacity in excess of 1.2 million twenty-foot equivalent containers (TEU). In 2010, the company shipped close to 750,000 TEU containers to destinations around the world.
Africa's Biggest Shipping Company
Delmas is a wholly owned subsidiary of Marseilles, France-based CMA CGM, the third-largest container shipping company in the world. The company was purchased by CMA CGM in 2005, and has retained its branding and much of its infrastructure. Currently, the company offers a range of shipping and logistics services that extend beyond Africa to Europe, North America, Asia and several islands on the Indian Ocean. Though the core of the shipper's business is in Africa, the company also operates 15 regular shipping line services between Europe and Asia. This allows it to transport goods from Africa to destinations around the globe.
Bulk Goods and Container Shipping Services
The company's fleet consists of bulk cargo ships, container vessels and Roll-On Roll-Off ships. The fleet is equipped to carry a wide variety of goods, including bulk cargo and containerized goods, hazardous and controlled atmosphere cargo, heavy machinery, farm equipment and project cargo. Like many large shipping companies, Delmas also offers a range of logistics capabilities to complement its core shipping business. The company provides rail and road transportation services that allow it to transport goods from sea ports to inland destinations. It also offers packing, crating, loading and other stevedoring services at many ports. Customers can use the company for door-to-door delivery to destinations in every continent.
E-Shipping Services
Delmas Shipping offers a secure online consignment management tool that allows customers to request product quotes, place shipment orders, pay online and track consignments all the way from order-placement to delivery. Delmas' online E-Shipping tools also allow customers to keep track of fleet schedules, obtain tariff information, keep on top of customs requirements and print their bill of lading and other documents. As part of its services, the company helps customers fill out customs forms and related import and export documents. Delmas Shipping is headquartered in France and maintains several offices in port cities throughout Africa.