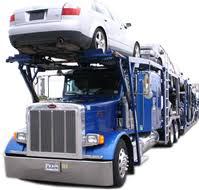 CSAV Norasia is a Hong Kong shipping company that was created in 2000 through the merger of Norasia Container Lines Limited and Compantildea Sudamericana de Vapores (CSAV), one of Latin America's largest shipping companies.
Fixed Container Shipping
The company currently offers fixed container shipping services to ports in Europe, North America, Asia, Latin America and the Middle East. It also offers a range of related services, such as storage services, pier services, a car delivery service, freight forwarding, and road, rail and barge services. CSAV Norasia maintains a large fleet of containers, some of which are owned by the company, while the others are leased. The company's fleet is primarily composed of standard 20′ and 40′ dry containers for hauling bulk cargo and cars.
Worldwide Reefer Services
Recently, it has begun adding refrigerated (reefer) containers for handling frozen cargo as well. CSAV currently offers a worldwide reefer service, and owns or leases a growing number of 40′ standard containers, and 40′ high-cube refrigerated containers for transporting a range of frozen foods and chilled perishables between ports in more than 50 countries.
Global Presence
CSAV Norasia maintains a presence in several major cities around the world, and offers direct sailings from ports in five continents. It currently has regional offices in Santiago, Sao Palo, New Jersey, Hamburg and Hong Kong. It also has a container terminal in Santiago. The company's major shipping routes include the Super Galex Service connecting ports in the Far East and the Gulf, the India-Middle East-Europe Express service and the Asia Black Sea service connecting ports in the Far East with ports in the Middle East, Turkey and Eastern Europe. CSAV Norasia combines the expertise of two formidable players in the shipping industry, and has emerged as a major player among companies servicing the East-West trade route.