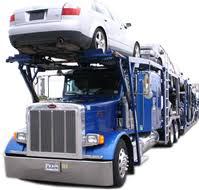 China Shipping Container Lines (CSCL) is among the top 10 container shipping companies in the world based on total operating container capacity. They can perform overseas auto transport and other shipping services for individuals and businesses.
Large Fleet, Large Capacity
The Shanghai transport company owns over 150 vessels with over 560,000 twenty-foot equivalent units (TEU) of cargo capacity. Five of its vessels have a capacity of 10,000 TEU or more. It offers direct sailings from ports in more than 100 countries, and maintains an office or an agency presence in close to 300 cities globally.
Publicly-Listed Shipping Company
China Shipping Container Lines is a publicly listed company on the Hong Kong stock exchange and on the Shanghai stock exchange. The company offers a range of integrated container shipping and logistics services such as sea-to-rail services, sea-to-air services and sea-to-road services. It backs these services up with a worldwide infrastructure of storage terminals, warehouse facilities and trucking fleets. CSCL owns dozens of companies in the transportation logistics industry, including PuHai Shipping and China Shipping Terminal.
Global Shipping Services
China Shipping Container Lines offers more than 80 international and domestic shipping services. Its network covers most of the major trade routes in North America, Europe, Asia, the Persian Gulf and Africa. The West America service connects ports in Chinese cities, such as Kaohsiung and Yantian, with ports in cities such as Los Angeles, Oakland and Seattle. Its East America line, meanwhile, offers services between Chinese cities and ports along the U.S east coast, such as Norfolk and Savannah. The company's other major global routes include a European line, a West Africa line and a Middle East line.
Financial Results
The company's interim financial results for 2011 showed a slight decline in overall revenues and profitability compared to 2010. Company executives blamed the declines on lower freight rates, higher fuel costs and sluggish market demand. Going forward, China Shipping Container Lines will focus on cutting operational costs, enhancing efficiencies and modernizing its fleet, according to company executives.