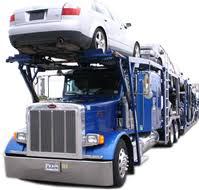 For generations, Suzuki has built a reputation in America as a builder of dependable motorcycles, ATVs, and marine motors. Unfortunately, the same cannot be said of American Suzuki's line of automobiles today. When Suzuki started selling cars in the United States in 1985, it did initially meet with some success, but, in recent years, you would be hard pressed to find a single person you know that has owned a Suzuki. In fact, this past year, Suzuki sold only 25,000 vehicles, a number so small that it's barely a drop in the ocean of American car sales. As a consequence, American Suzuki filed for bankruptcy this past week.
A Decision a Long Time Coming
Suzuki's bankruptcy is of little surprise. Selling 100,000 vehicles as few as five years ago, American Suzuki has had trouble filling a niche in the US auto market. It's low-cost vehicles have to compete in a class full of cheap Toyotas and Hondas with a better reputation, and lacking an exotic or high-end flagship product, the number of units Suzuki was selling was simply not enough to validate its existence. Suzuki says that ceasing sale of the vehicles in the US is consistent with their long-term goal for the company, which is to get back to their roots as a motorcycle company in America. As such, none of the other products offered by the company will be affected by American Suzuki's bankruptcy.
American Suzuki was further hurt by the fact that all of its vehicles in the country are imported from Japan, where unfavorable exchange rates on the yen have eaten into Suzuki's profits on vehicles. Combined with a lackluster lineup that didn't turn any heads or excite any buzz, the plucky Suzuki brand was on a slow march towards cessation.
Bankruptcy Filings Proceed in California
The details of American Suzuki's bankruptcy filings are just recently coming out. Filing for chapter 11 bankruptcy in California, the company listed its outstanding debts at somewhere between 100 and 500 million dollars, which includes anywhere between one and five thousands creditors. Some of Suzuki's 225 American dealerships will be shut down, while Suzuki has said it will help others transition into service-only shops. It will also honor all buyback agreements currently in place with consumers.
Unlike Saab's recent dismantling, the parent company Suzuki is not bankrupt, and will still honor warranties and still continue to manufacture parts for replacement, given that the company is still selling the vehicles, just not in the United States. This makes Suzukis a great deal right now, if you don't mind an aging lineup from a soon-to-be-defunct company. Consumers are already reporting 25% reductions in sticker prices on new vehicles, and that number could only continue to rise as the remaining dealerships burn off their existing inventory.
American Suzuki's bankruptcy shows how difficult and competitive the American car market has become, and should serve as a warning and learning experience to other struggling automakers like Mitsubishi.