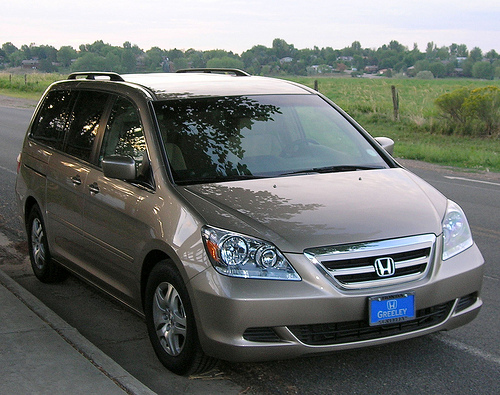 If forking over twenty thousand dollars for a machine that gets you from point A to Point B seems a little much, you aren't alone. Millions of people all over the country are in the market for great used cars at any one time, and deals abound if you know where and how to look. Many people looking for the best used cars to buy are often concerned about two main variables: price and reliability. As with many purchases, price is usually the first and foremost concern among car buyers when searching for used cars, and people want to make sure they get the best bang for their buck possible. Similarly, they also care about reliability, as the vehicle they are buying will have been owned by at least one other person, and, as vehicles age, they become more prone to problems. That said, let's take a look at some of the best used cars to buy in 2013.
Cheap Used Cars Don't Have to be Old
Just because you're on a budget doesn't mean you can't get a great car at a great price. There are great used cars to buy of various price and styling points, and the options are nearly limitless. The first great used car to buy is also the newest car on the list, the 2011 Hyundai Accent. Don't let how recent the year is scare you away from finding out how much it costs: the Kelly Blue Book value on this vehicle is less than $8,000. Its cost is not reflective of its value, despite the incredibly low price. Rather, the subcompact Accent comes with Hyundai's 60,000 mile warranty, which is highly likely to still be in effect when you purchase the car.
If you have a family in tow, then it's hard to beat the Honda Odyssey for used car value. One of the best used cars on the market, the Odyssey has been a class-leading van since its redesign in 2005. In fact,the 2005 model averages a sales price of less than $8,500 dollars, which is a steal for a van with best-in-class power, top safety ratings, and new-at-the-time features like stow and go seating. Combine that with Honda's reputation for reliability, and you are looking at one great people mover.
Comfort and Style Are Readily Available in Some Used Cars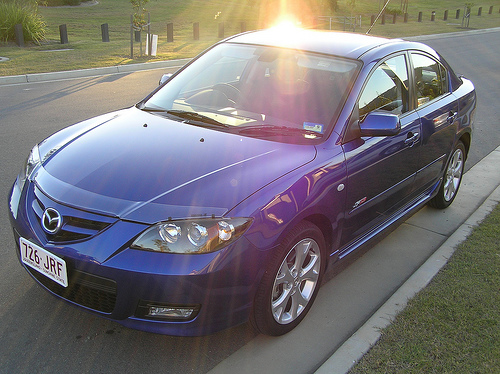 If a minivan isn't your style, maybe the Mazda 3 is for you. The 2006 Mazda 3 can be yours for less than $9,000 dollars, and boasts a design that is still fresh and desirable eight years later. With a choice between a hot hatch or a sedan, and bold color choices to match, the Mazda also features sporty handling and a lot of power, and commands an unusually devoted fan base. With a price this low, it will be easy to join the loyal ranks of Mazda drivers.
Unsurprisingly, one of the best new cars to buy, the Toyota Camry, is also one of the best used cars to buy in 2013. The 2003-2005 Camrys can all be had in the six to eight thousand dollar range, and all of them represent an excellent value for the price. One of the top selling vehicles on the planet for a reason, the Camry boasts legendary reliability, a comfy interior, and good fuel economy.
Of all the best used cars under $10,000, no other vehicles personify getting more value and reliability for less than the Toyota Corolla and Honda Civic. Both of these cars are the baseline model for their manufacturers, and both have twenty or more years of bulletproof reputations behind them. With such a high percentage (approaching 90%) of all Civics and Corollas built since 1994 still on the road today, you might even consider larger savings by purchasing one built in the 1990s. But, if cars with 200,000 miles scare you off, the 2006 and 2007 models can be had for under $10,000 dollars, and should last for a decade or more.
Great used cars are out there, whether you need a budget economy car, like the Civic, or a large family vehicle like the Odyssey. No matter the vehicle you need, when looking for reasonably priced used cars, take into account the brand's reputation on reliability, and whether the price on the vehicle you are looking at seems too good to be true. You should also tread carefully when purchasing a relatively new used car with multiple owners. Always check the vehicle's history to see if it has a salvage title, and verify that it has had no major recalls. With this knowledge, you should be able to find yourself behind the wheel of a new (to you) car in no time!