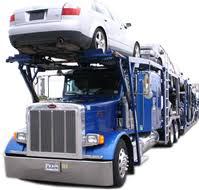 After years of struggling to jump-start sales of its once promising Scion brand of small cars, Japanese car maker Toyota appears to be finally ready to throw in the towel on the franchise.
At Toyota's annual dealer conference in Atlanta in August, the company reportedly told dealers that they were free to drop the car from their inventories if they no longer wished to carry the model. According to a report in Automotive News, the company has apparently decided that Scion sales are currently too low to justify the model being carried by all of its dealers around the country.
Dealers Given Green Light to Drop Scion
Dealers who walk away from the Scion will not be penalized by Toyota. However, those that continue to carry the brand could get two new models in the not too-distant future. One of them is a newly revitalized version of the Scion FR-S convertible, while the other is a slightly larger, crossover version of the Scion. Currently, about 1,000 of Toyota's 1,225 dealers carry the Scion.
Early Promise
Toyota positioned the Scion as a youth car when it first introduced the franchise in 2003. The company used social media circles and other marketing channels to aggressively pursue younger car buyers. In 2006, Toyota's efforts appeared to be paying off when Scion car sales skyrocketed to 173,000 units. The dramatic sales volume prompted hundreds of Toyota dealers to sign up for the car that year.
Disappointing Run
However, the excitement was short lived. In the years since then, sales of new Scion cars have kept consistently dropping. Though small car sales have surged in the U.S. this year, Toyota has managed to sell just 41,300 Scion models through July. The numbers were down two percent from June, which in turn was off by nine percent compared to the same period last year. So far this year, Toyota has managed to sell merely 2,600 units of the Scion iQ model that it introduced two years ago. In total, 2013 Scion sales have been abysmal especially for a company that sells over 1.3 million vehicles annually in the United States.
Dropping the Ball
Automobile industry analysts point to Toyota's inability to put enough resources and energy behind the Scion as a major reason for the car's dismal sales performance in the United States. Between 2010 and 2012, Toyota was besieged with a host of quality control problems that resulted in the company having to recall millions of vehicles. Later, the company was beset with a host of manufacturing issues in Japan as the result of natural disasters. Analysts believe that, as a result of such issues, Toyota was simply unable to put its full marketing and engineering might behind Scion like it usually does with its other brands.
What remains unclear is how long Toyota will continue to carry the brand. The company has already promised at least two more iterations of the car and has, so far, showed no sign that it is letting up on promoting the Scion brand both in the U.S. and elsewhere.