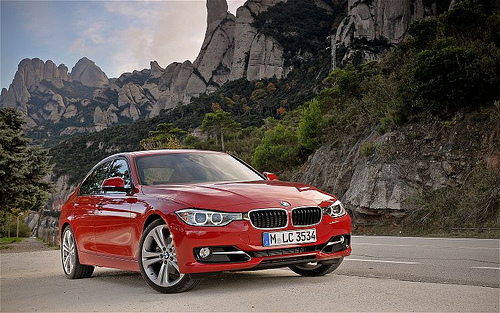 When someone asks what's the best car for young drivers, the first question really is, 'Who's asking?' If you are the parent of a newly licensed teen, you may think what's the best cheap car for young drivers, or what's the safest car I can put my children into? If you are a newly minted college graduate wondering what the best car for a young professional would be, you will answer that question a little differently than the aforementioned parent. The best car for young adults starting out on their own may be a list of the cheapest cars. These lists won't have the same cars on them, and with all these different definitions, it's going to be hard to pin down any one car. That said, let's use a different angle, and take a look at some of the best cars for young people, regardless of how you would qualify 'best.'
Finding Cheap and Reliable Transport
From the viewpoint of a young adult or high school child, the best car may just be the cheapest and most reliable transportation you can find. For cheap and reliable, it's hard to beat Toyota or Honda. All of their sedan models, from compacts like the Corolla and Civic that can be found in high school parking lots everywhere, to larger sedans like the Camry and Accord, offer bulletproof vehicles than can take the beating of young drivers, as well as be fuel efficient (even old Civics and Corollas average over 30 mpg), and are cheap to repair and insure. They won't win awards for style or performance, but it's hard to beat them when you need a reliable vehicle that won't break the bank.
Subaru Earns a Reputation for Safety
From a safety standpoint, the best car for young drivers may just be a Subaru Forester. Not only has it received five star ratings in every crash test rating for years on end, it's also a top safety pick by the IIHS five years running. The Subaru Forester has a loyal following among young drivers and their parents alike, and it's not hard to see why when given those safety ratings. In addition, it's not expensive to insure, has great utility, and is reliable. It's also a great used car to buy. Standard all-wheel drive on the Forester is the icing on the cake of this great vehicle.
BMW Fits Perfectly for Young Professionals
For the upwardly mobile young driver, perhaps no car captures the heart and mind like the BMW. Long a symbol of yuppies everywhere, the BMW 3-Series personifies young professionals in a way no other vehicle can. Whether that is a good thing or a bad thing is up to you, but make no mistake, the 3-Series is a great car that is really fun to drive. If you are looking to say 'I've Arrived' to all your high school friends and college buddies, this is the car to do it. The 3-Series is more than just a showpiece though, and it has a lot more going for it than just its always fresh look, even 15 years later. Packed with performance and safety, it is, as BMW says, the ultimate driving machine. For real speed, check out the M3, which even in 2001 boasted 350 HP and a 0-60 time of five seconds. The 3-Series is so highly heralded that is has made Car and Driver's '10 Best' list 22 years running, the longest streak of any car by a good margin. It's a can't miss car for any young professional looking to make a statement.
Regardless of what you think 'best' means when looking for a car for teenagers or young adults, you now have some prime examples of the best the automotive world has to offer you for your money. The best car for young adults may be in the eye of the beholders, and, with the knowledge you have now, you are ready to make your own decision about what car will best fit you, or your child's, needs.