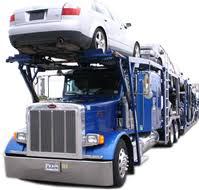 When your son or daughter is going off to college, possibly hundreds of miles away, the last thing you want to worry about is shipping a car. Luckily, car shipping services are very affordable and can save you a great deal of time and stress.
In fact, many college students are planning on shipping their cars to college, as opposed to driving it there on their own. There are many advantages to shipping rather than driving the long distance yourself.
Safety: Shipping a Car is Safer than Driving
Shipping a car hundreds or even thousands of miles away to your college campus is much easier, and safer than driving it there. If you were to drive to college, more than likely you would be doing it alone. Not only would you be driving on roads that may be unfamiliar, but you may also encounter weather conditions that you're not accustomed to. These two factors alone can make for a very dangerous road trip.
When shipping a car, you do not need to worry about hazardous road conditions, weather conditions, or any other dangers that you may run into while out traveling on the roads alone. If you choose to ship with an enclosed transport trailer, your vehicle will be inside a cargo container and completely safe from the elements. You travel on your own schedule to campus and pick your vehicle up at your convenience when you arrive.
Cost: Shipping a Car is Cheaper than Driving
Safety is always the number one reason to ship a car rather than drive to college. However, travel costs are another big reason to hire an auto transport company. Gas, highway tolls, wear and tear on the car, and other expenses can quickly add up on a long-distance road trip. When all of these expenses are taken into consideration, it is quite apparent that shipping a car can be much cheaper than driving.
Time: Shipping a Car is Faster than Driving
Everyone knows that driving long distance can take a great deal time. Even if a trip is planned perfectly, there are plenty of obstacles along the way that can easily cause major delays. Bad weather, road construction, and traffic, are all just some of the many things that can throw a trip off schedule. Shipping a car eliminates the time you will spend on the roads, which will allow you to concentrate on other important aspects of your move to college.
If you are preparing to head off to school, don't worry about how you are going to get your vehicle there. Not only is shipping a car off to college easy, but it is inexpensive and a much safer alternative than driving. Not to mention, you can get free car shipping quotes right here and save even more money!