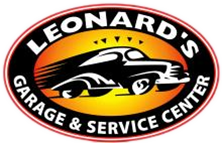 If you've just moved to a new city, one of the first things you should do is to find a trusted auto repair shop. Just as you'll be looking for a new doctor and dentist, you should also find a trusted professional who can look after one of your biggest investments – your car or truck.
The most important thing to remember before beginning your search is to do it now – before you have car problems and find yourself in an urgent situation. It's much easier to take your time to decide which repair shop is best for you if you don't desperately need to have your car repaired right now.
Call several different repair shops.
Find out if each shop is a member of an auto repair association, such as AAA, NAPA Autocare, Parts Plus or ASP. Don't underestimate how important these memberships are. Often, a repair facility will need to pass a relatively rigorous review process before they're rewarded with membership. As part of that review process, the association often asks customers questions about the quality of the repairs they received, whether the repair was done in a timely manner, whether the shop made the right repairs on the first try, etc.
Visit different repair shops.
Look around the facility and see if it's clean and organized. While you're there, ask customers why they use that particular repair shop. The answers that you're looking for will include good quality repairs made, reasonable prices for parts, fair shop (hourly) rates, dependable advice from mechanics, and consistent quality service.
Check out any certifications that may be hanging on the walls of the shop.
Certifications count just as much as association membership and often for similar reasons. For example, you can be sure that the repair shop that is a member of the ASE (The Institute for Automotive Service Excellence) had to demonstrate their worthiness before being certified by the organization. Also check to see if the shop has any specific certification from car manufacturers – particularly the one that built yours.
Contact the BBB.
Your local Better Business Bureau can tell you if any complaints have been filed about the repair shop. Remember that a business doesn't have to belong to the BBB for the agency to keep complaints on file. If the shop is a BBB member, that's great. But even if they're not, the BBB may have complaints about the shop in their system.
Check the equipment at the shop.
Make sure that they're using state-of-the-art equipment. It can be difficult to diagnose problems with modern vehicles if a shop isn't using the proper equipment. Look for handheld computer scanners, online computer systems, and various types of diagnostic software. If you can't determine what quality of equipment they're using by looking around the garage, just ask. Even if you're not an expert on up-to-date vehicle service equipment, you should be able to tell by how they answer your questions if they've got what they need to do the best job possible onsite.
It's important to take your time when looking for an auto repair shop in a new city. However, with a little patience and persistence, you're sure to find the right shop for you and your car before you actually need it!
About the Author
Adam Brandon blogs for Leonard's Garage & Service Center, an Austin auto repair shop with ASE and Bosch certified auto technicians who service all models of cars and motorcycles. For more information, contact them at Leonard's Garage & Service Center, 4401 South 1st Street, Austin, TX 78745, (512) 445-2892.