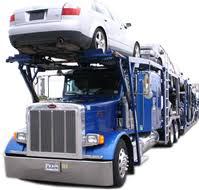 Dubai-based AST International Shipping Services LLC is a full-service freight forwarding and transportation logistics management company.
Container and Bulk Cargo Shipping
The firm specializes in helping customers transport container cargo as well as bulk and break-bulk cargo between ports in the Middle East and China. AST Global also offers container shipping services between the United Arab Emirates, Africa and countries that are members of the Gulf Cooperation Council, such as Bahrain, Kuwait and Oman. It maintains offices in Dubai and Beirut.
Logistics Management Services
In its role as a logistics management company, AST International Shipping Services LLC helps arrange port-to-port, door-to-door and terminal-to-terminal delivery of a wide range of goods. The company accepts both air and sea freight, and arranges to have goods transported to global destinations. AST's logistics services include load and routing management, local storage and load consolidation, break bulk cargo packing, crating and loading services.
Freight Forwarding Services
AST offers a whole portfolio of other services as a major freight forwarder in the Dubai region. Its services include helping customers book shipping berths, obtaining cargo insurance, and handling all customs formalities for them, including filling out all requisite import and export documents. In addition, AST Global offers a range of cargo warehousing, cargo handling and cargo distribution services.
Warehousing Capabilities
As part of these services, the company helps customers store and consolidate bulk cargo as well as container cargo. It then helps them pack or unpack the cargo and forward it to its next destination by land, sea or air. The company owns a fleet of six trucks and 15 trailers, which it uses to transport cargo to locations within Dubai and surrounding areas. It owns a 6,500 square foot warehouse in Dubai for storing customer cargo.
Specialist in Commercial and Home Relocation
AST International Shipping Services LLC has a reputation for being a specialist in handling commercial cargo, helping with home and office relocations, and in assembling and disassembling cargo for packing, crating and shipment. The company has a contract with Maersk Lines, under which it has been able to offer highly competitive rates to customers. Maersk lists AST as one of the top 10 freight forwarders from the Middle East to Africa.
Contractual Relationships
In addition to its tie-up with Maersk, AST also has similar contractual rate arrangements with CMA and Emirates Line. AST Global is also a member of the World Food Program (WFP) and has, therefore, been able to establish worldwide freight networking partnerships with several major airlines.