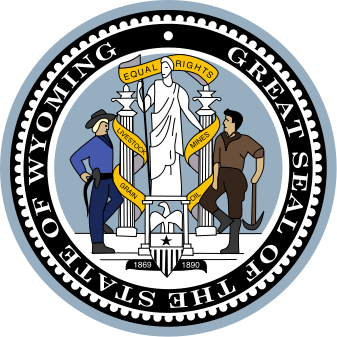 It's best to use a Wyoming car shipping company if you have a car, SUV, pickup truck or minivan that needs to be transported from the state to some other part of the country. Car transporters in Wyoming offer a cost-effective alternative to a do-it-yourself relocation. They can pick up your vehicle from anywhere within this large, sparsely populated state and get it to its destination with minimal work on your part.
Car Shipping in Wyoming
If you are planning on using a Wyoming car shipping company, it's a good idea to become familiar with the kinds of services they offer so you know what to ask for and choose. All major car shippers in Wyoming and elsewhere transport cars the same way. They either haul them in uncovered car carriers or in covered trucks. You can choose the manner in which you want your vehicle transported. You will pay substantially less if you choose the first option. The only downside is that your car will be exposed to weather conditions and grime in an uncovered carrier, while it will be better protected in an enclosed one. You need to decide for yourself if the increased protection is worth the higher price tag.
The Right Options Can Save You Money
Most Wyoming car shipping firms will be willing to pickup and deliver your car at your door if you ask them for the option. Keep in mind though that such door-to-door service will cost you more than if you were to drop your vehicle off at the shipping company's terminal and have it hauled from there. Before making any decision, find out how far away your Wyoming car shipping company's terminal is from your location. If it is relatively close, you can save some money by going with the terminal-to-terminal option.
Where You Ship from Makes a Difference
The amount you pay to ship your vehicle will depend to a large extent on where you are shipping it from. Generally, a Wyoming car shipping company will charge you less to ship your car from a large city, such as Cheyenne or Casper, than a small town, such as Douglas or Wheatland. Keep in mind that shipping distance matters as well. Shipping your car between Wyoming and neighboring Montana, for instance, will be cheaper than shipping it from Wyoming to California. The size of your automobile matters as well. Large vehicles, such as a Hummer, will cost you more to ship than smaller cars, like a Scion xA.
Comparison Shopping is Essential
As with all purchases, make sure to compare and contrast different Wyoming car shipping companies and their offerings before making a final selection. Consider factors such as the reputation of the company, its track record, the quality of its fleet and the availability of options such as GPS vehicle tracking. Make sure to ask for proof of registration and insurance. Ensure that the company can cover repair costs in case your vehicle gets damaged during transit.
It also never hurts to ask for discounts. Sometimes, car shippers will give you a reduced rate if you are in the military, or are a senior or a student. Find out if you can get a better rate if you were to wait for a few days. Just like retailers, car transporters too have their peak seasons and their off seasons. Rates during the peak season will usually be higher than during the off season. Wyoming car shipping companies offer a truly viable alternative to transporting the car yourself so long as you know how to negotiate the best deals from them.