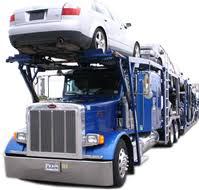 Sofrana Unilines is an Auckland, New Zealand-based shipping company that offers a range of container shipping, project cargo shipping and break bulk cargo shipping services in the South Pacific and Australasia regions. The company's main areas of operations include Australia, New Zealand, Wallis and Futuna, Vanuatu and French Polynesia. The shipper also offers services in the Solomon Islands, American Samoa, Tonga and Papua New Guinea.
Over 40 Years in Business
Sofrana, which is short for Societie Francaise de Navigation, was established in 1968 and currently employs about 400 people across all of its offices. The company owns six container ships ranging in size from a 507 TEU (twenty-foot equivalent unit) vessel to a 1080 TEU vessel. The company uses the vessels to transport a wide range of cargo including steel, timber, automobiles, boats, yachts, household items and personal goods.
Upgrades and Expansions
Over the last few years, Sofrana Unilines has added new and diversified equipment to its fleet. It has also increased service frequency along some of its key trade routes as part of a bid to expand its presence in the South Pacific region. All of its ships are equipped with on-board cranes and sophisticated loading equipment designed to improve the efficiency with which goods are loaded and packed on board the company's vessels.
Range of Container Options
The shipper also offers a range of specialized 20′ and 40′ containers for transporting different kinds of goods. For example, Sofrana offers refrigerated containers for transporting food and perishable items. It offers open-sided containers for carrying odd-size cargo and flat track containers for cargo that is too big to fit into a fully enclosed container.
Shipping Schedules
Sofrana's ships operate on a weekly, fortnightly or monthly basis depending on the trade route. For instance, Sofrana operates services once every 17 days on its Australia and West Pacific trade route, once every 15 days on the Australia Caledonia route and once every 10 days between New Zealand and Caledonia. The typical transit times to each destination ranges from two days to one week at most.
Logistics Management
In addition to its core container liner business, Sofrana Unilines delivers several land-based services, such as logistics management, stevedoring, load consolidation, freight forwarding, storage and distribution. It also manages a fisheries plant and a fish processing facility in New Zealand. Sofarana maintains a total of 16 offices spread across 10 countries in the region.