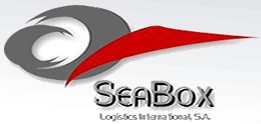 Seabox Logistics International, a worldwide shipping company based in Costa Rica, is dedicated to ensuring that any cargo under their care is transported safely to its destination in a timely manner. In fact, the company services nations across five continents and works with some of the best overseas transportation businesses in handling shipments of all sizes. Seabox Logistics International can handle any type of shipment, and their reputation has led to their clients' confidence in their ability to take care of any and all cargo.
A Great Choice for Vehicle Shipping
If you have ever had to ship a vehicle overseas, you know that it can be a daunting task. Not only is shipping an automobile difficult due to their inherently large sizes, regulations involved in the process can lead to the vehicle being stopped at customs, or even impounded at its destination, if performed incorrectly. This is where Seabox Logistics International comes in! They can assist clients from all over the globe ensure that all their documents are in order before the shipment goes out. Seabox can also help customers keep track of all the necessary payments required to import a car to another country.
The company also offers plenty of transportation services that can cater to the needs of their customers. Door to door transportation and shipment tracking are available on every job, and they can oversee shipments being transported by land, sea, or air. They also provide documentation for every step of the process in order to alleviate concerns of their clients, and keep them as informed as possible at all times.
How Does Seabox Logistics International Stack Up?
It's easy to find a shipping company and allow them to do all the work for you. What is more difficult, however, is making sure that you are getting a great deal with a reliable transporter. Seabox Logistics International provides three large container transport options, so people can ship their vehicle along with the rest of their personal items to or from Costa Rica and other countries around the world.