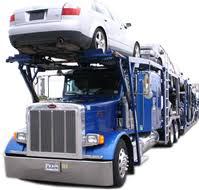 The Seaboard International Shipping Company was established in 1993 in Vancouver, Canada. The company traces its origins back to 1936, when it began business as a shipping company that helped lumber mills in British Columbia export lumber to offshore destinations.
Long History
During the Second World War, the company acted as an agent for carriers transporting supplies and lumber from Canada to different war zones in Europe. After the war, the company purchased and chartered ships from the Canadian War Assets Corp. to continue its shipping business. The group currently has its headquarters in the Barbados, but most of its shipping operations are managed out of its Vancouver facility.
Staying Close to its Roots
Over the years, Seaboard has stayed pretty close to its origins, and even today is primarily engaged in transporting packaged lumber and plywood from North America to Europe and other destinations. The company offers vehicle shipping services to North America on their voyage back from Europe.
Shipping Fleet
Initially, the company shipped most of its lumber and other cargo on large, gantry-craned vessels. Recently, the company has broadened its use of vessels, and today ships its cargo on Roll on Roll off (RoRo) vessels, open hatch ships and Totally Enclosed Forest Carriers (TEFC). Many of the ships that Seaboard uses are leased or chartered from other companies.
Strategic Partnership with Skaugen
Two of its RoRo vessels were built in partnership with Skaugen, a large Norwegian shipping conglomerate. The two 42,000 ton RoRo vessels are among the biggest vessels in their class anywhere, and are used to transport a full range of forest products to ports in Australia, North Africa, China, Middle East and Taiwan. Most of the gantry equipped vessels, the open hatch carriers and TEFCs are contracted out to the company from shipping charters.
Seaboard International Shipping Company is a privately-owned company with estimated revenues of just over $11.3 million. The firm employs about 30 people.