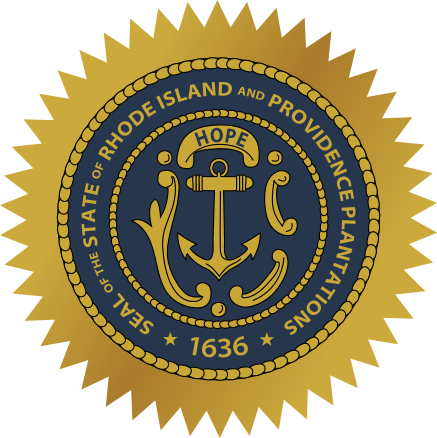 If you are transporting a vehicle within the state of Rhode Island, chances are that you will need the services of a high quality Rhode Island car shipping business. Most people who choose to ship vehicles in the state of Rhode Island are doing so because they are moving out of state. It only makes sense – Rhode Island is the smallest of the entire United States! Those who choose to transport their vehicles instead of driving them usually need to cover a long distance. Fortunately, there are plenty of Rhode Island car shipping companies that can accommodate anyone, regardless of where they are planning to send their automobile.
The Ocean State
Rhode Island is nicknamed the Ocean State for a very good reason – 14% of the total area of the state consists of bays and inlets from the ocean. The state is also very flat, with a number of beaches and rivers that occasionally cause flooding. Rhode Island is a state that is part of the New England region, and citizens are known for their distinctive accent. Historically, the state has been associated with organized crime, as various crime organizations like Patriarca, an Italian crime family, ran rampant in Rhode Island up through the 1990s.
Transporting Your Vehicle to or from Rhode Island
Consider using a Rhode Island car shipping company to ship your car to or from the state – it can be a great way to reduce the stress of moving! Most car delivery services offer affordable rates on local and interstate shipping.
Somethings to consider when scheduling a Rhode Island car shipping service include:
Try to schedule your auto transport service well in advance, as you will get the best rates this way and ensure that your favorite car moving company won't be full on your shipping date.
Decide whether you prefer open or enclosed car transport. The former is cheaper and preferred for most vehicles, including most new vehicles being shipped to dealerships for sale, but may risk minor wear and tear to your vehicle. The latter is more costly, but virtually ensures that your vehicle will be undamaged by the elements and other cars during transport. It is best used on luxury or exotic vehicles.
Research your local laws to discover whether you qualify for door-to-door transport. Some local ordinances may dictate that auto shipping trailers cannot enter into neighborhood streets. In that case, you may be able to arrange a different drop off point or choose terminal-to-terminal shipping.
Choosing a Rhode Island Car Shipping Company Quickly and Easily
Of course, even if you know what to look for, the process of finding the right Rhode Island car shipping service can be time consuming. Between comparing quotes and contacting companies to find out what services they offer, things can become complicated.
This is why we at CarShipping.com can help you! You can void the difficult process of choosing a Rhode Island car shipper by receiving quotes from all the best businesses by filling out one simple form. Then you can make the choice yourself, without wasting your time or being pushed into hiring a specific company. We will also provide you with information on all the services offered by each company. So, check out CarShipping.com, get your quotes, and then choose the best Rhode Island car shipping company for you!