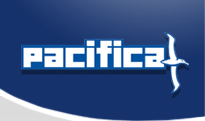 The Pacifica Transport Group is a domestic freight distribution and cargo shipping company based in Lyttelton, New Zealand. The company offers transportation services by sea, road and rail to destinations within the country. Pacifica's coastal ships transport cargo between Auckland and ports in cities such as Nelson, Canterbury, New Plymouth and Tauranga. In addition to handling domestic cargo, Pacifica also handles a substantial amount of international feeder cargo from major ports in New Zealand.
Part of Skeggs Limited
The Pacifica Transport Group is a wholly owned subsidiary of Skeggs Limited, a Queensland-based holding company with interests in a range of highly diverse industries including seafood, wine making and tourism. Pacifica's core expertise lies in coastal or short sea shipping. It's a form of shipping service that combines sea-based transportation of goods with road and rail-based transportation. Pacifica's primary customers include manufacturing companies and product distributors looking to move their goods from one part of New Zealand to another. The company is also popular among exporters and importers who use its ships to forward freight from major New Zealand ports to smaller ones around the country.
Distribution and Warehousing
Pacifica also runs an extensive distribution and storage operations business. The company maintains a large warehouse facility in Christchurch for handling full container load (FCL) shipments and less than container load (LCL) shipments. Pacifica's services in this area include loading and unloading of cargo, packing and palletizing goods, and pick-and-pack offerings for those looking for door-to-door car transport services. In addition to the Christchurch facility, the Pacifica Transport Group also owns warehousing and distribution centers in Dunedin, Auckland and Wellington.
Shipping Fleet
Pacifica's fleet consists of two specialized container vessels that are equipped to haul cargo by sea over relatively short distances. The ships together can carry about 1,500 twenty-foot containers each week. The company offers customers a choice of containers for shipping different kinds of cargo ranging from steel and project cargo to perishable items. The ships operate on a regularly scheduled basis once or twice a week, depending on the route. In addition, the vessels are also available on an on-demand basis for some large customers. Pacifica is a member of the New Zealand Shipping Federation Inc. and is considered an important player in New Zealand's domestic transportation sector.