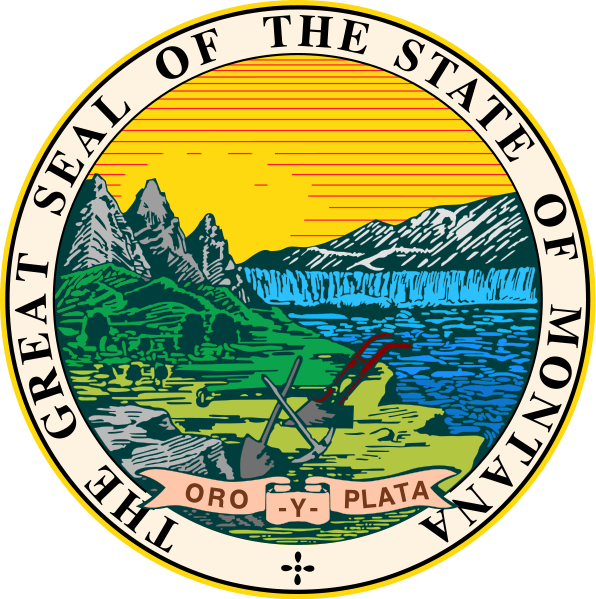 Montana car shipping companies can transport your automobile to or from any part of the country. Car transportation firms in the state are equipped to handle your automobile shipping requirements regardless of how quickly you want it shipped or the manner in which you want the vehicle transported. Most Montana car shipping firms offer door-to-door service to any location in the country, and their prices typically include all tolls and taxes, handling fees and full insurance coverage for your vehicle while it is in transit.
Moving to the Big Sky State
Montana is situated in the upper western part of the continental United States. The Big Sky state is bordered to the north by Canada, to the east by North Dakota and South Dakota, to the west by Idaho, and to the south by Wyoming. Though Montana is the fourth largest state in the country in terms of size, it ranks 44th in terms of population. That makes Montana one of the least densely populated states in the US. Montana's economy is driven largely by the services sector, though tourism is also a major contributor.
Montana Car Transportation Firms
Consider hiring a Montana car shipping company if you are looking to transport your car to or from major Montana cities such as Billings, Missoula or Bozeman, or any other location in the country. There are several advantages to hiring a professional car shipping firm to transport your car. The benefits include the following:
A professional Montana car shipping company can transport your car for roughly the same amount that it would cost you to drive the car to its new location. So, there's little reason for you to spend the time, money and the effort involved in driving your car to its destination.
Montana car shipping firms are specialized in hauling automobiles around the country. Most of the reputable companies in the sate use state-of-the-art carriers, satellite navigation systems and route optimization tools to move vehicles quickly and safely to different parts of the country.
Professional auto hauling companies in Montana and elsewhere are likely to be better equipped and better trained to deal with adverse weather conditions and unfamiliar terrain than you are. You can arrange to have your car picked up from your front door and delivered to its destination with minimal effort on your part.
Choosing the Right Company
Transporting a car to a new location is often far easier and more economical than a lot of people might imagine. Even so, before finding a car shipping company, always make sure to do your homework. Have a clear idea of your requirements and take the time to understand all of the different shipping options that are available
Montana car shipping companies offer door-to-door as well as terminal-to-terminal shipping options. Most of them haul cars in open carriers, however, if you are concerned about your car getting damaged during transit, you can always choose a closed carrier. Typically, car shippers in Montana require you to book your transportation at least seven days in advance of the date you want your car shipped.
Online Quote Comparison
Use an online quote comparison site to submit your requirements and to receive responses from multiple car hauling services. Remember that the prices quoted by vendors will differ based on your requirements. Generally speaking, having your car shipped in an open carrier from the shipping company's terminal is the least expensive option. Always make sure that any car shipper you choose is properly licensed and has the auto transport insurance coverage needed to transport cars.
Your car is an expensive asset and proper care needs to be taken when transporting it to a new destination. If you are moving to or from Montana, the best way for you to ensure that your car is shipped safely is to hire a Montana car shipping company to do it for you.