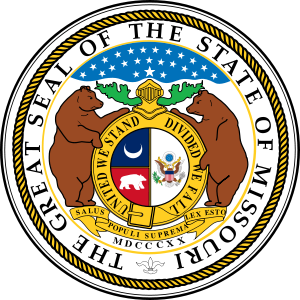 Missouri car shipping firms offer car transportation services to and from any region in the country. Auto transporters in the state can pick up your car from the front door and have it shipped to your destination anywhere in the country in a fast and affordable manner. Many Missouri car shipping services offer free online quotes and online booking capabilities that let you ship your car quickly and conveniently from your home or office.
The Show Me State
Missouri is located in the American Midwest and shares its borders with as many as eight states, including Illinois, Kentucky, Tennessee and Kansas. The state is unofficially called the Show Me State, in recognition of the stoic and conservative character of its citizens. Though Missouri is considered a part of the Midwest, geographically speaking, the state marks the beginning of the western United States. In fact, the famous Gateway Arch in St. Louis, MO is considered the gateway to the west by many.
Missouri Car Transporting Companies
If you need your car transported to or from the state, consider having it done by a Missouri car shipping service. Contrary to what you might assume, professional auto shippers in the state are affordable and convenient to use. They are experts at hauling cars throughout the region and the country and can often transport your car for approximately the same amount of money that it would have taken for you to drive it to its destination.
How to Find the Right Car Shipping Service
If you have car shipping questions for a Missouri car shipping company, a good place to begin is an online quote comparison site. Such sites allow you to quickly request and receive car shipping quotes from multiple, reliable car transporters in the state. All that you need to do to receive quotes from several vendors is to submit your requirements once via an online web form.
When reviewing the quotes, keep the following tips in mind:
The price for shipping your car will depend to a great extent on the distance you want it shipped and how soon you want it transported. Generally speaking, expect to pay more for longer distances or for priority auto transport services.
Missouri car shipping companies will offer you a choice of having your car shipped in an open carrier or an enclosed carrier shipping. Choose an enclosed carrier if you have a very expensive car or are worried about your vehicle getting damaged during transit. Otherwise, it's far more economical to have your car shipped in an open carrier.
Try to book your car well in advance of your intended shipping date. Missouri car shipping firms typically require bookings to be made at least one week prior to when you want your car transported.
Ask your car hauler about potential discounts for students, seniors, veterans, active military personnel and other groups. Sometimes, such discounts can help to substantially reduce the cost of shipping, but you won't get it if you don't ask.
Once you have narrowed down your choices, make sure that any Missouri car shipping company that you choose has the proper credentials and insurance needed to transport your car safely to its destination.