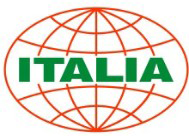 Italia Marittima is a large international shipping company based in Trieste, Italy. The company was originally established back in 1836 as Austrian Lloyd. It operated under that name until 1919, when the firm was formally renamed Lloyd Triestino. The shipping firm acquired its present name in 2006, just one year before it entered into a global marketing relationship with Taiwanese shipping giant Evergreen Marine Corp. Currently, Italia is managed and run by Evergreen under a joint service agreement between the two companies.
Long History
Throughout its long history, Italia Marittima has had a series of economic highs and lows. Soon after it was established and right on through to the beginning of the First World War, the company was one of the largest shippers in the world. The company, however, was nearly decimated during the First World War. It wasn't until the 1930s that Lloyd Triestino rose again in stature to become one of the largest cargo and passenger shipping lines in the world. That revival, too, turned out to be short-lived because of the Second World War. Lloyd Triestino lost nearly all of its ships and its sailors in the war, and the company had to rebuild for nearly two decades to recover its status as a major shipping firm.
Global Container Shipping
These days, Italia offers container shipping services to destinations around the world. The company directly owns and operates 16 vessels that range in size from 3,500 TEU ships (twenty foot equivalent containers) to 6,500 TEU vessels. Unlike many major shipping carriers, Italia does not maintain any offices in the United States. However the company does offer several direct services from South Asia and the Middle East to the US East Coast, and from China and Hong Kong to the US West Coast. The services operate on a weekly and bi-weekly basis to most destinations.
Online Cargo Tracking and Management
The company's website offers a platform that customers can use to manage and track their shipments globally. The platform allows customers to book their shipping berths, fill out their bill of lading and file all required US importer security documents. The company's online cargo tracking function allows customers to get real-time updates on their shipments using their bill of lading number, container number or their order number. One function allows customers to get detailed information on their US Customs Clearance locations. Italia Marittima recently added several new services, including a Caribbean-Miami line, a North Europe Express and a West Africa line.